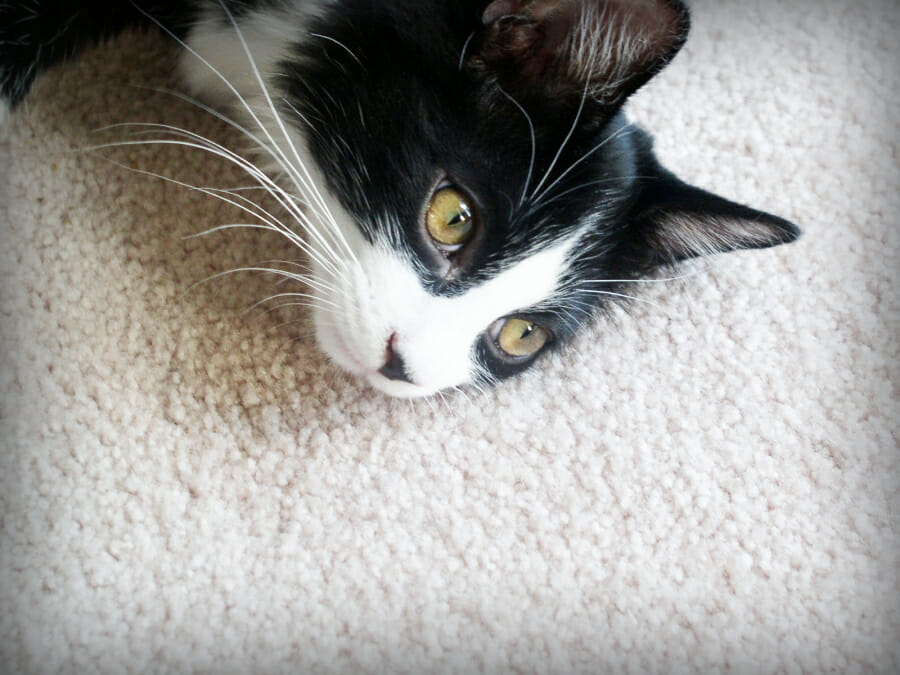 Carpet is designed to improve the quality and appearance of your home. Unfortunately for people with allergies or pets, it can also wreak havoc on your personal health. Allergens and dust particles are known to become easily trapped in carpet fibers. If not properly cleaned, these particles build up over time and affect both the lifespan and appearance of your floor, as well as your health. As a result, manufacturers are looking for ways to reduce allergen deposits in carpet. A new line known as Live Well from Stain Master is designed to repel allergens. Although programs like PetProtect have been introduced to protect flooring from stains and outdoor elements, LiveWell is the first carpet that repels allergen buildup without adding to the maintenance of the product. But how does it work?
Live Well From Stain Master Is Designed To Repel Allergens
Where Particles Come From
Carpet is subject to dust that collects in your home. However, there are other factors that contribute to allergen and soil buildup in your home. Pets not only carry allergens as part of their physiology, they also carry dirt and other particles into the carpet from the outdoors. As a result, carpet must be properly cleaned in order to maintain its durability.
Stain Master Live Well Carpet
Live Well is the first carpet line that is designed to reduce allergen and pet buildup. Furthermore, there are no additional maintenance needed in order to maintain the carpet. Aller-Shield technology is used in the production of LivWell by Stain Master, which is manufactured by Shaw and Dixie Home. Aller-Shield reduces the ability of allergen particles to bond to carpet fibers, making vacuuming even more effective for cleaning.
Suggested Maintenance
Although Aller-Shield is making Live Well by Stain Master almost allergen-proof, it does still require regular cleaning. Carpet should be vacuumed at least once, if not twice a week in order to maintain its integrity and ensure comfort and longer lifespan.
651 Carpets carries brands produced by both Mohawk and Shaw Manufacturing. Call today to schedule a free in-home consultation and ask our representative about how Live Well from Stain Master is designed to repel allergens and help keep your floor and yourself both clean and healthy!