When it comes to enhancing the comfort, aesthetics, and value of your home in Burnsville, MN, choosing the right carpet and flooring is essential. 651 Carpets is your go-to destination for top-quality carpet installation and a wide range of premier carpet and flooring options. In this article, we will explore the various types of carpets available, as well as other flooring options offered by 651 Carpets, including hardwood, laminate, luxury vinyl plank, and granite countertops. Whether you're looking for Berber, Frieze, Loop, Pattern, or Plush carpet, or considering a different flooring option altogether, 651 Carpets has got you covered.
Carpet Installation:
When it comes to carpet installation, 651 Carpets is the name to trust. With years of experience and a team of skilled professionals, they provide efficient and reliable installation services tailored to meet your specific needs. Whether you're redecorating your entire home or just a single room, their experts will ensure a flawless installation, paying attention to every detail to achieve a stunning and long-lasting result.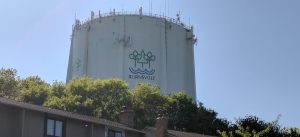 Types of Carpets:
Berber Carpet: Known for its durability and looped pile construction, Berber carpet is a popular choice among homeowners. Its tight weave offers resistance to stains and wear, making it ideal for high-traffic areas.
Frieze Carpet: Frieze carpet features long, twisted fibers that create a textured appearance and offer exceptional comfort underfoot. It is a great option for adding a cozy and luxurious feel to your living spaces.
Loop Carpet: Loop carpet, also known as loop pile carpet, features uncut loops of fiber that provide a stylish and durable flooring solution. It is available in various patterns and designs, allowing you to customize your space according to your preferences.
Pattern Carpet: Pattern carpet adds visual interest to any room with its intricate designs and patterns. It can be a bold statement piece or a subtle addition to complement your existing décor.
Plush Carpet: Plush carpet, with its velvety texture and smooth, even surface, offers a luxurious and elegant look. It is a popular choice for bedrooms and formal living areas, creating a cozy and inviting atmosphere.
Other Flooring Options:
In addition to carpet installation, 651 Carpets also offers a range of alternative flooring options to suit your style and needs.
Hardwood: Hardwood flooring adds timeless beauty and natural warmth to your home. It is durable, easy to maintain, and comes in a variety of finishes and wood species to match your personal taste.
Laminate: Laminate flooring provides the look of hardwood at a more affordable price. It is resistant to scratches, stains, and fading, making it an excellent choice for high-traffic areas.
Luxury Vinyl Plank: Luxury vinyl plank flooring offers the appearance of hardwood or stone while providing durability and easy maintenance. It is a versatile option suitable for any room in your home.
Granite Countertops: Enhance your kitchen or bathroom with elegant and durable granite countertops. 651 Carpets offers a wide selection of granite options to complement your existing décor and add value to your space.
For residents of Burnsville, MN, 651 Carpets is the ultimate destination for all your carpet installation and flooring needs. With a wide range of carpets, including Berber, Frieze, Loop, Pattern, and Plush, as well as alternative flooring options like hardwood, laminate, luxury vinyl plank, and stunning granite countertops, they have the expertise and quality products to transform your home. Contact 651 Carpets today to discover the perfect flooring solution that suits your style, preferences, and budget.
Located in Dakota County, Minnesota, Burnsville is a vibrant city positioned approximately 15 miles (24 km) south of downtown Minneapolis. Situated on a bluff overlooking the scenic south bank of the Minnesota River, it enjoys a picturesque setting upstream from the confluence of the Minnesota River with the Mississippi River. Burnsville, along with its neighboring suburbs, comprises the southern portion of the Minneapolis-Saint Paul metropolitan area, which ranks as the 16th-largest metropolitan area in the United States with a population of approximately 3.7 million residents. As of the 2020 census, Burnsville's population was recorded at 64,317, reflecting its status as a thriving community in the region.