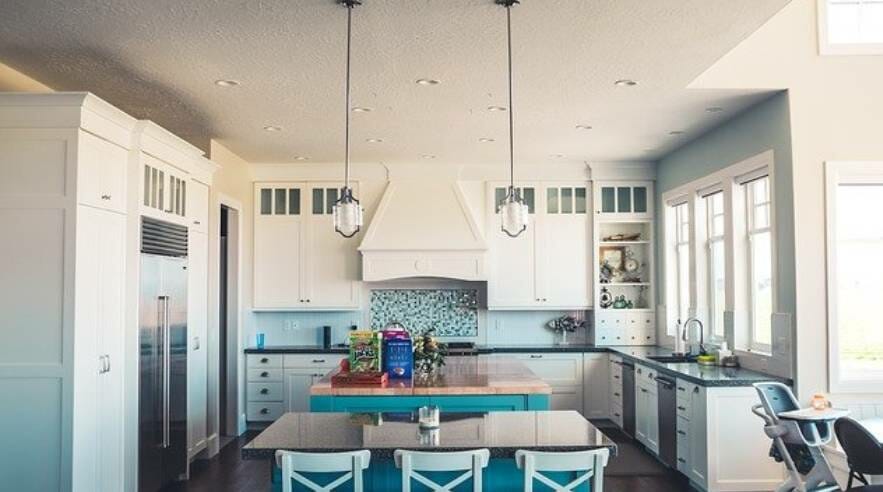 Granite Countertops in Minneapolis + St. Paul
For those in need of beautiful granite countertops, 651 Carpets provides the opportunity to select dazzling designs that are exclusive to your personal tastes. You will have the opportunity to tailor and individualize your project.
Granite countertops can come in many different design options. 651 Carpets has an extensive granite catalog for you to choose from for your project. We have the supplies and expertise to match any color and style of granite with your current home design. We have experienced granite specialists that will work with your available dimensions and provide the exact fit in your preferred style of granite. Don't miss a great product that you never thought could be this affordable!
Why should I consider installing granite countertops in your kitchen?
Granite countertops offer timeless beauty to your kitchen or bath.
This durable, clean, and attractive stone has been one of the most popular choices of material for centuries. Granite stays very clean since it doesn't harbor bacteria, making it the ideal surface for kitchens and bathrooms. This natural stone also has a lot of character, no two pieces of granite are alike; each has its own unique grains, colors and patterns.
Around 2005, a number of home remodeling experts realized that there was a huge increase in the demand for kitchen granite countertops. Granite had been rising in popularity for a while and that was not a surprise considering there are so many benefits of granite countertops for your kitchen.
First of all, granite countertops provide a sense of warmth as well as the beauty to any home design. Along with this is the fact, granite is immensely durable and is quite easy to take care of. Any homeowner planning for the future should know that choosing granite countertops is a smart choice because they will last for years.
Like other stones, granite is one of the most durable items that can be used. In fact, it is so tough that it has the reputation of being the second hardest rock in the world. Only diamonds are harder. The fact that it is quite versatile in kitchens makes it a favorite option for cooks. Its aesthetic beauty easily compliments any style of wood on the cabinets and surrounding furniture.
Why choose us?
At 651 Carpets, we stick to the premise that a we have failed any customer who is not 100 percent satisfied. Our goal is to provide value to everyone we work with. That is why we work persistently to make sure that we are delivering the highest quality granite elements for a price that is within anyone's budget. We thoroughly inspect every inch of stone before we put a price tag on it. Additionally, we offer many options so that you can uncover the finest slabs to complement your home. Contact us and you will not be disappointed!
How can you get started?
To get started, simply fill out our contact form or speak with one of our friendly staff members by calling us at 651-227-7387.
We service the entire Twin Cities region, including Minneapolis, St. Paul, Vadnais Heights, White Bear Lake, Brooklyn Park, Woodbury, Arden Hills, and more.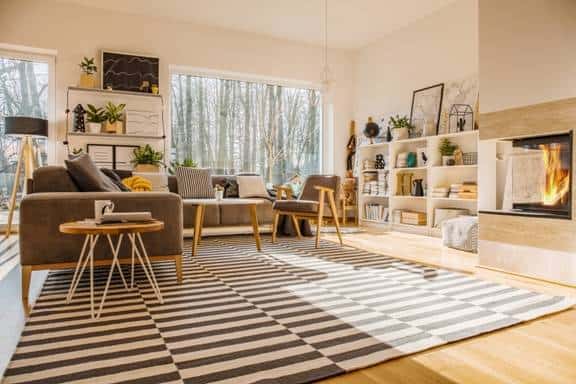 Why Choose 651 Carpets?
All estimates are FREE
We'll beat any competitor's price by $200
We bring the showroom to you
Quality, expert installation is our guarantee
Financing options with approved credit
A wide range of designs available
Superior customer service
A highly experienced team
Have any questions? Call us now!
Granite Countertop Installation Minneapolis
No matter how many times you paint your cabinets, update your dinnerware, or switch out old appliances for new ones, if your kitchen countertops are outdated, they'll draw your eye for all the wrong reasons. Likewise, old, peeling laminate countertops in your bathroom might feel dirty no matter how often you clean them. Perhaps you've tried that cheap contact paper you found online or in a local hardware store for a temporary fix. While you may have been impressed with it following the initial application, it's probably full of scuffs, dents, and scratches now. If this sounds like your situation, then the time for a new granite countertop installation in Minneapolis has finally arrived.
For the past couple of decades, granite—a type of natural igneous rock—has remained a top choice for kitchen and bathroom countertops alike. Our experts at 651 Carpets can do so much more than meet your needs for Minneapolis flooring. We're also a professional Minneapolis granite countertop installation company! Find out below how we offer our customers the best rates and the best selection of granite countertops, or give us a call to schedule an appointment for a free in-home estimate today at 651-227-7387.
Our Granite Countertop Installation Service
Whether you want granite installed as a kitchen countertop or as part of your bathroom project, our granite countertop installation service is designed to give you maximum choice for customization and personalization. Between virtually endless color options to pick from our extensive catalog and bespoke cutting and finishing to match your required dimensions, you'll be the proud owner of truly custom countertops after using our service.
Our process for granite countertop installation in Minneapolis varies according to your needs, but will generally look something like this:
Planning: The most important part of the granite countertop installation process is the planning stage. In this phase, we'll go over your expectations for design and budget. This requires ample time to go through our catalog and settle on a granite color and edge design that fits your home's design style.
Slab installation: Once you've put in an order for your new granite slab, we'll get it cut and finished according to your specifications. Next, the slab will be placed, centered, and secured. If your slab arrives in several pieces, don't panic! Because granite is very heavy, slabs for large spaces will often be installed in pieces. Once installed, you won't even be able to tell the difference.
Sink cutouts: Part of our custom granite countertop installation service involves making a cutout for your sink or other fixtures. Afterward, all you need to do is call a licensed plumber, and they'll take care of the rest.
Benefits of Granite Countertop Installation
Does your kitchen or bathroom have vinyl bathroom countertops that you're looking to upgrade? Or perhaps you'd like to replace the highly patterned natural granite countertops you installed back in 2005, but no longer match your current style. No matter what the reason is, granite is one of the highest quality and most versatile natural stone countertops you can get. Some other popular types of countertops include:
Quartz countertops
Marble countertops
Solid surface countertops
Laminate countertops
Wood countertops, including butcher block
When compared to these other types of countertops, granite comes out on top on four different measures:
Durability
Though no countertop material is 100 percent durable, granite is pretty close. If enough force is used, granite can crack or chip, but this is very unlikely to occur. Scratching a granite countertop is also nearly impossible. You could use your fancy Japanese knives directly on the granite, and it would be your knives that come away worse for wear than your actual countertop.
Unlike composite and artificial materials such as quartz and solid surface slabs, granite needs to be regularly sealed to protect it from staining. Once sealed, however, it is just as stain-resistant as other materials.
Affordability
Over the years, granite has developed a bit of a reputation for being a costly countertop material, but this couldn't be further from the truth. While it will probably cost you more than a solid surface countertop, granite can be fairly affordable. Factors that impact affordability involve the size of the slab, slab thickness, and the type of color and pattern you choose. Granite comes in many different varieties, some of which are widely available, and others that are rare. The rarity, as well as supply chain issues at the time of purchase, will impact its cost.
Heat Resistance
Although quartz and solid surface countertops have experienced a rise in popularity in recent years due to their simplicity and affordability, natural stones still take the cake when it comes to heat resistance. With a granite kitchen countertop, you can take your cookies out of the oven and place them right next to the stove without worrying about finding trivets.
Bacteria Resistance
At first glance, quartz may seem like the best choice for homeowners looking for the most antimicrobial option. While engineered quartz countertops are completely nonporous, making them easy to clean and disinfect, granite countertops are naturally antimicrobial despite having a more porous surface. Plus, by sealing your countertop, you'll create a nonporous barrier that is just as easy to clean as engineered quartz.
Granite Countertop Installation Maintenance Tips
One of the biggest reasons that homeowners choose granite countertop installation in Minneapolis is because they're looking to make an investment in their home that they will be able to enjoy using for many years to come. By taking small steps to maintain your granite countertops, you can prolong their lifespan even further. Our top maintenance tips are as follows:
Clean up spills immediately: If your granite is properly sealed, you shouldn't have to worry about stains, but why take the chance? As soon as something spills—especially if it's highly pigmented or oily—grab some paper towel and mop it up.
Wash your counter with granite cleaner and a soft cloth: Specialized cleaners are formulated to clean the surface while also protecting your sealant, keeping your countertops nice and shiny.
Don't cut directly on the countertop: While your granite is more durable than your knife, it's best not to take the chance of getting any scratches. Use a cutting board, and your knife and countertop will both thank you.
Don't lean against your countertops: As durable as granite is, if you apply too much pressure—especially against the overhang—it could crack or break.
Apply a sealant every now and then: Over time, the use of soaps and other harsh cleaners can cause your sealant to break down. When you notice that your granite just isn't shining as it used to no matter how often you clean it, it's probably time to reapply a sealer.
Why Choose 651 Carpets for Granite Countertop Installation in Minneapolis?
Don't let our name fool you. At 651 Carpets, we don't just do carpet installations and repairs, but also hardwood flooring installation, luxury vinyl plank flooring installation, and granite countertop installation. We've narrowed our focus down to these products and services to ensure that we're experts in every service we offer.
There's no need to search for "granite countertops near me"—our professional installation services can't be beaten. Not only do we guarantee the quality of our workmanship, but also our pricing. We want all of our customers in the Minneapolis area to be able to enjoy new flooring and new granite countertops. These home purchases can be expensive upfront, which is why we offer 0% financing upon passing a credit check. Financing terms will depend on the total cost and scale of your project.
Some of the other perks of working with us include:
Inclusion of tear-out and haul away in your service
Next-day installation
One-year labor warranty
As a hometown company, we're active in the community and are committed to serving residents within and around the Twin Cities according to the highest standards. Your satisfaction is our top priority!
Granite Countertop Installation FAQs
How Much Does Granite Countertop Installation in Minneapolis Cost?
If you're planning a bathroom or kitchen remodel, chances are you're doing so on a budget. To stay within your budget, it's important to have an idea of how much each component of your remodel will cost. Unfortunately, determining the cost of granite countertop installation will take a little more investigative work on your part than relying on any estimate we're able to provide. This is because the cost varies according to the slab of granite chosen, the amount of material you need, and the average costs of labor and materials at the time of service.
That being said, homeowners across the United States are estimated to spend an average of $2000 to $5000 on granite countertop installation, but costs could be up to $10,000 or more depending on the product chosen. To give you an idea about the range in prices according to granite variety, a single square foot of granite has an average cost of about $40 for the cheapest colors to $100 for the more expensive colors. These price ranges should give you an idea about how workable granite countertops in MN are in your budget, but keep in mind that many factors, including supply chain demand and interruptions, can drastically affect these prices.
At 651 Carpets, we understand how important sticking to your budget is, which is why we offer free in-home estimates. Getting a no-obligation quote is truly the best way to find out exactly what your own granite installation will cost.
Do You Need to Put Plywood Under Granite Countertops?
You may or may not know that it's traditionally been standard practice to install a layer of plywood underneath countertops in the kitchen. Adding a layer of plywood lends more structural support to the slab, reducing its chance of breaking or cracking.
One of the perks about granite is that you shouldn't need any plywood underneath it, as granite is already incredibly sturdy and strong. However, if you plan to get a slab of granite that is less than 1½ inches thick, you'll need to put a piece of plywood underneath it. We recommend Grade A plywood, as it is of the highest quality.
How Long Does It Take To Install Granite Countertops?
It's difficult to say exactly how long a granite countertop installation will take without knowing all the details of your project. If you need your existing countertop removed and hauled away, this will add time to the service.
Additionally, a very large countertop that needs to be installed in pieces will take more time to line up and seal. In general, you can expect the process to take anywhere from between 2 hours to 8 hours. If the job will take longer, we'll discuss it on a case-by-case basis. However, most homeowners will find that we're in and out in less than a day.
What Are the Drawbacks of Granite Countertops?
Granite is such a popular material for bathroom and kitchen countertops due to the fact that it has so few drawbacks. Most downsides to granite come down to personal preference. While its long lifespan makes it a fantastic investment, if you choose a statement color, you may grow tired of the color over the course of a few years.
Additionally, if you prefer completely solid colors, you won't be able to find that in granite. Several varieties of granite come in colors that are nearly uniform, but there will always be small flecks present to some degree. For most people, this is a plus, as it adds a touch of luxury to the space and helps disguise crumbs in the kitchen.
To avoid installing countertops that will become outdated in the near future, pick a classic, neutral color such as black, gray, or white. We offer a wide range of colors, so there's sure to be at least one variety you like in our extensive catalog.
Call 651 Carpets for Granite Countertop Installation in Minneapolis Today!
Are you ready to get a free estimate for granite countertop installation in Minneapolis? Contact us today by phone today at 651-227-7387, or schedule an appointment for an in-home estimate online. No matter how big or small your project is, whether it's granite countertop installation, luxury vinyl plank installation, carpet installation, or a different type of flooring installation, our professional team at 651 Carpets will be proud to serve you. We look forward to working with you!
Connect with our professional team of experts and get assistance with your next flooring project.