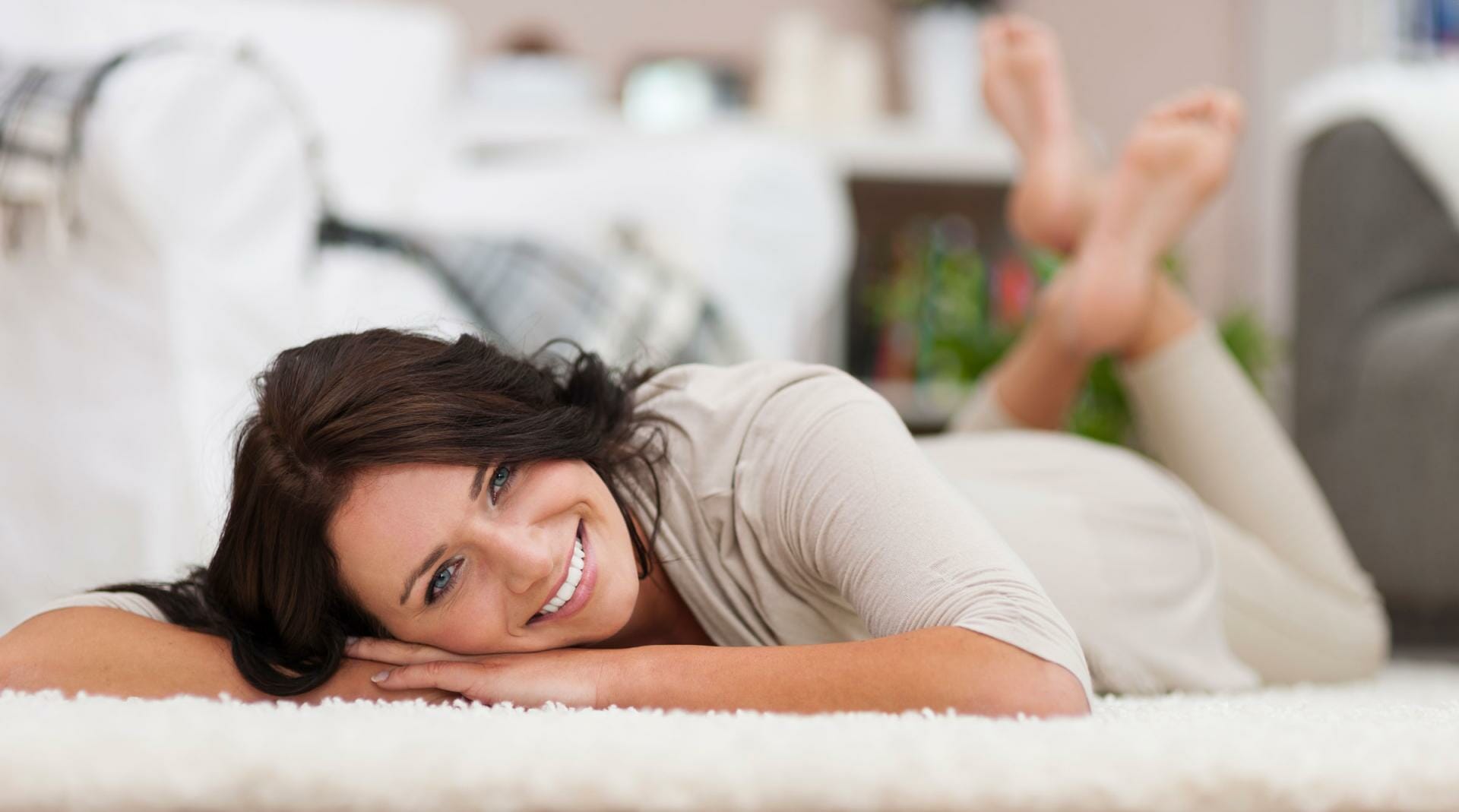 Buy Beautiful New Carpet At Clearance Pricing
Save on new carpet for your home or business! At 651 Carpets, we have an incredible selection of styles and colors available at competitive pricing. We won't be undersold.
Affordable Carpet Installation & Sales Services
We offer quality installation services throughout the Twin Cities. Residents seeking carpet – whether it is plush, frieze, berber, pattern, or loop – or carpet installation services in Minneapolis / St. Paul will be pleasantly surprised by the vast array of residential and commercial options from Mohawk & Shaw that 651 Carpets carries.
Our selections span a multitude of colors and styles to meet any flooring decor needs, from traditional carpeting for commercial or home use to the most discerning of tastes, 651 can provide design, sales and installation expertise to assist you each step of the way.
When it comes to installing floors, applying the proper methods make all the difference. Some companies believe that they are taking shortcuts when it comes to installing carpet. What they are really doing, however, is practicing improper placement techniques that will leave you with hefty repair costs down the line.
You can trust the true Minneapolis / St. Paul carpeting experts at 651 Carpets to take extra precautions when working on your home or office. We take every safety measure and will make sure that your carpet is soft, secure and properly placed. We will get the job done right the first time and ensure that you do not need to spend unnecessary repair costs in the future.
You need a carpet installation specialist in Minnesota, Wisconsin or Illinois that will complete the job quickly, efficiently, and within your budget. A DIY carpet installation project can end up becoming a huge headache if you do not choose an experienced professional who will perform the job exactly to your specifications. At 651 Carpets, we pride ourselves on providing stellar customer service on every project. Browse our catalog and find your perfect match. Then schedule a consultation so we can get started on your new carpet project! We provide ne
We also offer a range of carpet services, including carpet stretching, design services,replacement and repair.
Our residential and commercial flooring specialists make sales and installation easy. Our professionals will always work within your schedule and time frame and meet with you at your home or business for your convenience.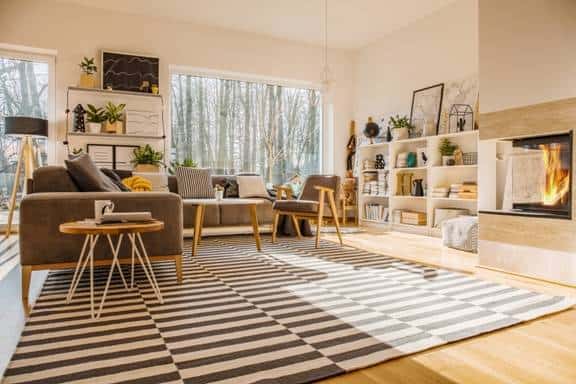 Why Choose 651 Carpets?
All estimates are FREE
We'll beat any competitor's price by $200
We bring the showroom to you
Quality, expert installation is our guarantee
Financing options with approved credit
A wide range of designs available
Superior customer service
A highly experienced team
Have any questions? Call us now!
How do I care for my new carpet?
Caring for your new carpet will help maintain its beauty and prolong its life. Vacuum it regularly to remove dust, dirt and debris that can damage its fibers. When spills occur, blot them up with a clean cloth or paper towel as soon as possible. Avoid rubbing the spill – this could cause it to spread. For tougher stains, try using a cleaner made specifically for carpets. Check the label and test it in an inconspicuous area first. To minimize wear, rearrange furniture frequently so that high traffic areas are relocated periodically. Place walk-off mats at entryways to reduce dirt tracking into your home. Lastly, regularly follow the manufacturer's recommendations for maintenance. Doing so will help keep your carpet looking lovely for years.
How do I choose the right carpet for my home?
There are several factors to consider when choosing a new carpet. Look for carpets with stain-resistant fabrics. The type of fiber will also determine how durable your carpet is and how much maintenance it may require. Consider the existing décor in the room – different colors and textures can add warmth and coziness. Lastly, think about your lifestyle. Pets, children and everyday wear-and-tear can all affect the lifespan of your carpet. Select something that is both functional and stylish, then select your desired color and texture options that suit your needs.
What is the best way to install my new carpet?
Professional installation is always recommended. However if you decide to do it yourself, there are some important steps we recommend following. Start by measuring the room(s) carefully and then purchasing the appropriate amount of carpet padding and carpeting. Clear out any furniture from the area and use only approved adhesives when installing. Avoid walking on or using your new carpets until at least 24 hours after installation has been completed.
How often should I clean my carpets?
Cleaning your carpets regularly will keep them looking fresh and free of dirt, dust and bacteria. Vacuuming at least once per week can help remove these unwanted elements from the fibers of the carpet. For more thorough cleaning, it's recommended that you have professional cleaners come in every 12-18 months for deep steam cleaning. This will not only improve the look of your carpe; it will prolong its lifespan.
Is there anything else I should do to maintain my carpets?
In addition to regular vacuum cleaning, take some preventative measures to keep your carpets looking their best. Place doormats at entryways to reduce the amount of dirt and debris that is tracked into your home. For pet owners, using an appropriate stain and odor remover will get rid of odors or messes that may have been left behind. Rearranging furniture regularly can help you avoid permanent indentations from heavy items being in one spot for too long.
How do I know when it's time to replace my carpet?
All carpets will eventually show signs of wear and tear. There are a few indicators to watch out for. These include discoloration, persistent odors, fraying or unraveling fibers and significant matting or crushing of the pile. If any of these signs are present in your carpet, it might be time for a replacement.
Can I install my new carpet over existing carpets?
Installing a new carpet over an old one is possible, but it's not always recommended. If the existing carpet is in good condition and has been properly installed, there shouldn't be any problem doing this. If the existing carpet is stained or has water damage, it's recommended that you remove it before installing new carpeting.
Are there any precautions that I should take when selecting a color for my carpets?
Choosing the right color for your carpeting can make all the difference in the overall look of your home or office. When selecting a color, take into account the size of the room and how much natural light is entering it. Lighter colors can make smaller spaces appear larger while darker colors can create an intimate atmosphere in larger rooms. If you plan on having pets or young children in your home, consider darker colored carpets – they are more forgiving when it comes to spills and messes. Make sure your carpet color choice compliments the rest of your decor.
Is there anything I should do after my carpets have been installed?
Keep your carpets free of dirt and debris by vacuuming regularly. Avoid walking on the carpet until it has had time to settle and bond with the padding underneath. Refrain from furniture rearranging or cleaning with water or steam cleaners on the new carpets for at least 24 hours after installation. Following these guidelines will help ensure that you have a successful and enjoyable experience with your new carpet.
How can Minnesota's weather affect my carpet?
Minnesota winters are typically cold. Temperatures often dip below freezing. Snow is the most common form of winter precipitation in the state, although sleet and freezing rain occur. Storm systems that affect Minnesota during the winter months include Alberta clippers and Panhandle hooks, which can develop into blizzards. Blizzards are characterized by high winds and low visibility due to heavy snowfall. These storms can be dangerous. It is important to be prepared if you're planning on spending time outdoors during the harsh Minnesota winter.
Winter weather can take a toll on your carpet's appearance and health. The combination of wetness and warmth creates an ideal environment for bacteria and mold to grow. The salt, chemicals and dirt that are tracked in from outside can discolor the carpet over time. To help protect your carpet during the winter months, remove your shoes before entering the house, wipe up any spills promptly and vacuum regularly. Invest in a doormat to help keep dirt and moisture from being tracked into the house. By taking these simple steps, you can help keep your carpet looking and feeling its best all winter long.
Connect with our professional team of experts and get assistance with your next flooring project.