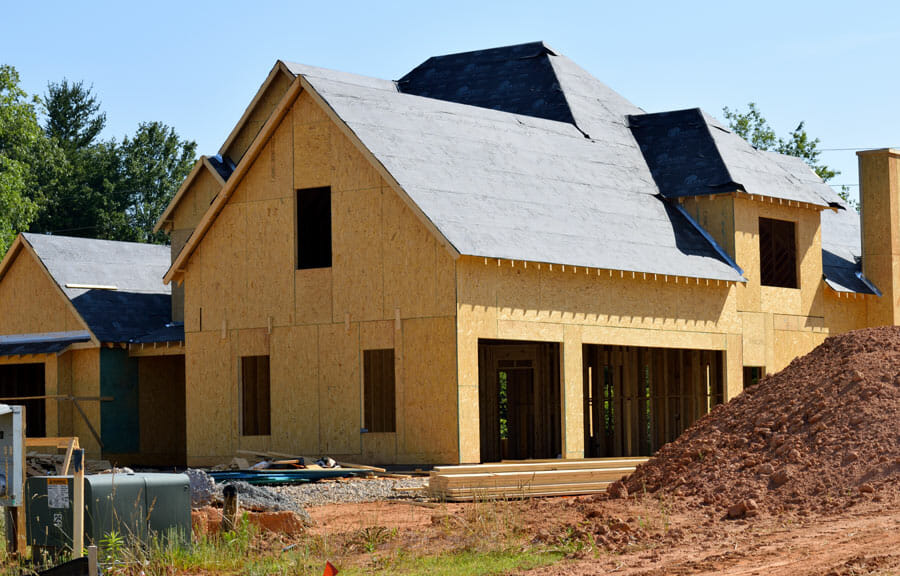 There is a lot that is said about installing wood flooring correctly, but one of the most underestimated causes of wood floor installation failure is doing it before the site is ready. There are many conditions that need to be met before starting the process.
The building should not be open to the outside at all. All windows, doors, and other openings should be properly installed, as should insulation. It is important to be able to control the temperature as much as possible. Not only should the building be enclosed, but the temperature should be moderated for at least a full five days before installing the floor. Sometimes that means using temporary heating or cooling solutions.
Everything involving moisture, like plaster and concrete, should be finished, as should any primer coats. This is to keep the moisture and condensation levels low. The moisture content of the subfloor should be tested, as it should be within the same range as the floor to be installed within a range of 2-4%. The subfloor should be flat and free of any debris and protrusions.
If all of these conditions are met, then it vastly decreases the chances that the floor will fail. The installer is not the one responsible for making sure they are in place, however. That responsibility lies with the general contractor. The contractor must assess the site to make sure that everything is ready for the installer, who will then get right to work upon arriving. Sometimes, the GC will pressure the the installer to go ahead even if the project is behind schedule. Unfortunately, those GC's do not realize the risk of going ahead too early. The poor result usually is not until well after the project is finished when the floor fails. Unfortunately, once a home is occupied, it becomes more difficult to fix any issues or replace the flooring.
A general contractor needs to make sure that all of the conditions are met before installation. While being behind on a project is stressful, a floor that fails after the fact will affect that contractor's reputation even more. It is their responsibility to ensure everything is ready for the installation of the wood floor.