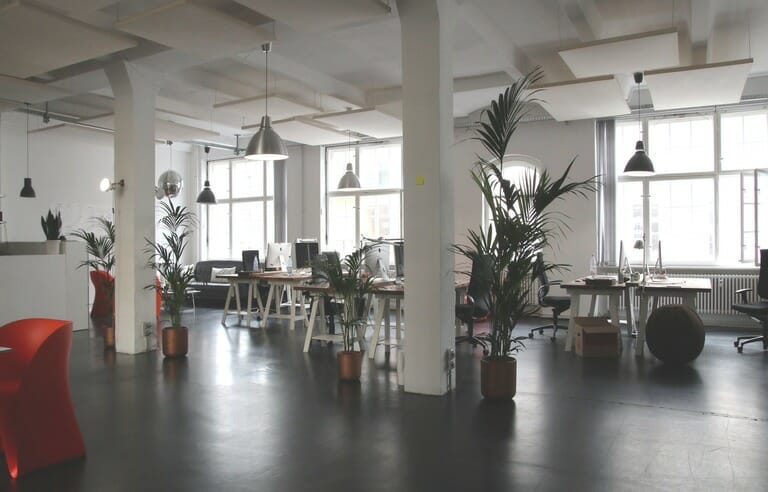 When it comes to flooring options, vinyl has long been one of the most popular, especially for kitchens and bathrooms. It is affordable and looks great. There are many more reasons above and beyond those two, however, to choose luxury vinyl. For many reasons, luxury vinyl was only available to those who had very high budgets. Recently, however, prices have come down, and it is more available than ever before. There are many flooring options available out there, so here are some of the benefits to choosing luxury vinyl flooring for your next project.

Appearance
LVT is a modern flooring option that is manufactured using state of the art technology. This technology makes it seem and feel natural on its surface. It would be hard, even at a close examination, to find the differences between natural materials and vinyl. That means that you can get a floor that looks exactly like a natural material without having to pay those prices. You would also avoid the disadvantages that come with such floors, such as price and maintenance.
Cost
As mentioned, the price of LVT has lowered, and it is very affordable for the quality you are getting. Wood floors cost several hundred dollars for small section, and are expensive to install and maintain. LVT installation is much more cost effective and is easier to do on your own if you wish. Even if a professional does it, it will cost less.
Environmental Considerations
We all want to be friendlier to the environment as much as we can. LVT allows you to do that. All LVT products are considered environmentally friendly. They meet green building standards. Unlike the past, when vinyl could be quite wasteful, luxury vinyl is very renewable.
Safety
LVT is a safe flooring product and complies with all standards for safety. That means that they are resistant to slips, even under wet conditions. They are also meet standards for flammability in case you were to drop a candle or other lit object.
Maintenance
Maintenance for LVT is quite simple. With hardwood, you must always be careful about what product you use for cleaning and how much liquid you dispense for your mop. Any mistakes could lead to lasting damage for the floor. With LVT, most common cleaners are safe for use. Not only that, but the surface is non-porous, which makes it very stain resistant. You can clean and maintain your floor without professional help, and using products you can easily find or even make yourself.
Durability
LVT is one of the most durable flooring options there is, especially when one considers how affordable it is. You can get a great "bang for your buck". It can handle large traffic areas, even if there are pets and children involved. In fact, even the products designed for homes can manage the same weight and traffic that its commercial counterparts can handle. It is this durability that allow for LVT to come with the most robust warranties in the industry.
Selection
LVT can offer the best selection possible when it comes to sizes and styles. There is no doubt that there is a LVT product that will meet your needs and your personal tastes. You can have tactile slate, woven textile, wood, and many other options. When it comes to options, other flooring materials simply cannot match what is possible with LVT. Going with LVT is almost like knowing that you have any floor type to choose from, since it can simulate pretty much any other option.
For you next kitchen or bathroom renovation project, take a long look at luxury vinyl flooring. It can provide the superior performance and comfort you need for a very affordable price.