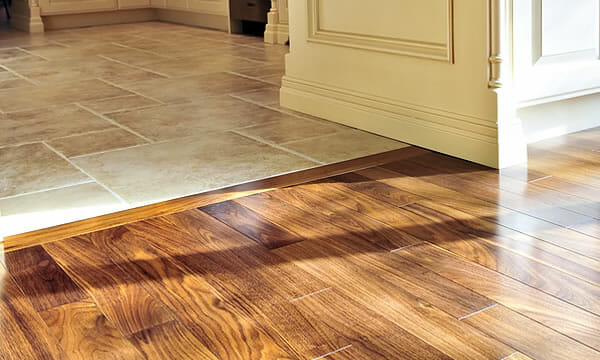 Laminate flooring maintenance is the best way to keep your floors looking newer, longer. It is one of the most resilient and durable floor materials available, and has gained popularity over the years thanks to how simple it is to have installed. Laminate flooring maintenance is not extensive, and because laminate can be printed on, a wide variety of floor plans, including hardwood, ceramic tile, or bamboo, can be simulated by the material. You can literally have any kind of floor you want with laminate flooring. It is important, however, to do everything you can to make the material last.
Here is a basic laminate flooring maintenance guide for you to keep in mind when cleaning the floor.
1. Never let liquids stand.
You should tend to any liquid spills on laminate flooring with a damp cloth as soon as possible. Most of all, do not allow spills to stand as they can cause stain and affect the material itself.
2. Use acetone for tough spots.
Spills from tougher materials like paint, oil, lipstick, tar, ink, or coloring markers can be removed with acetone, or nail polish. Use a clean white cloth dabbed with acetone to clean the surface, and wipe away any remaining residue with a damp cloth.
3. Sweep with flat broom head.
When it comes time to sweeping the floor, it is best to use a broom head that is flat and molds well with hard or flat surfaces. Mind you, you don't want to use the beater bar, just a flat head; they are often made of black rubber with an attachment for connecting it to the broom. These are most effective in removing dirt and grind that can scratch up the floor, or affect the tone and finish.
4. Use appropriate cleaners.
You should clean laminate floors with specially made cleaners that are specific for laminate material. Washing with water, soap, oil-soap detergent, or other standard cleaning material could affect the quality of the material. This will void your warranty and end up being an expensive repair.
5. Use appropriate tools.
Along with using the right cleaner, you should use cleaning equipment that is appropriate for your floor type. Never use steel wool or abrasive cleaners, as they will ruin the appearance of the floor. Cleaners with high ammonia or chlorine levels should be avoided, and never use a polishing or buffing machine, as they will ruin the floor.
6. Remember conventional methods.
For spills involving material like chewing gum or candle wax, do not rub it in deeper. Instead, harden the spot with a piece of ice and gently scrape the material away using a plastic scraper (ie. a credit card). Be sure not to scratch the surface, and wipe it down with a damp cloth.
With all the foot traffic likely pouring through your house during the summer season, there is no better time for laminate flooring maintenance. Consequently, you should call and speak to one of our friendly and knowledgeable representatives about professional laminate flooring maintenance services.