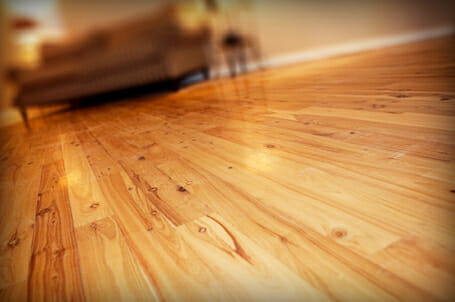 Are you thinking about getting the flooring of your home, or office, done? This is something you should give good consideration to. Most people get confused when they choose between the options of carpeting, tile flooring and hardwood flooring. Read on to discover 5 benefits of hardwood flooring that can help you make up your mind.
5 Benefits of Hardwood Flooring – What are the benefits of hardwood flooring?
Hardwood flooring is safe.
Hardwood flooring is safe and healthy. You can easily clean and disinfect it with floor cleaners. It is a much preferable option, if you don't want your family members to be developing any king of allergies. Same goes for offices, you stay at the office for more than 8 hours a day. You need to be in a healthier environment, which you get with hardwood flooring.
Hardwood flooring = low maintenance.
"We already discussed how easily hardwood flooring can be cleaned. You do not need to spend hours vacuuming out dirt," said a home improvement spokesperson who provides basement finishing in Parker, CO. "Just mop the floor and its done. Moreover, carpets can be a nightmare for a family with young kids. You know you're going to have to deal with lots of spills, which is more manageable with hardwood flooring. Plus the cost of equipment for the maintenance of hardwood flooring is way less than that of carpeting. Just consider the prices of a vacuum and a mop."
Hardwood floors are long lasting.
With proper care hardwood floors can last for decades. Even after that, you can fix the minor defects in minimal cost and keep using the same hardwood flooring. On the other hand, you have to change the carpeting every 5 to 6 years, on account of stains, tears, holes or shabbiness. If you keep taking proper care of the hardwood flooring, you will find out that as the time passes by it will gain a more attractive vintage look. With an office, you are always looking to cut down on expenses. In such situation, there is no better choice than hardwood flooring.
Hardwood floors are beautiful.
There is no debate that hardwood flooring gives the best look to your home and office. No carpet or tile can match the appeal of a wooden floor. The best thing is that the look doesn't get old, in fact it gets better with time. Moreover, you can easily match your furniture with a wooden floor, at home or at office. Plus hardwood flooring never goes out of fashion. This is an advantage which you cannot get with tiles or carpets as they become ancient in a matter of few years.
Hardwood floors are affordable.
Your relatives may have filled your mind with the idea that wooden flooring will probably run you out of cash. That is far from the truth. Nowadays, wooden floorings are available at very affordable prices in different varieties. So you can afford it even on a budget. Plus, think about all the money you will be saving in the years to come.