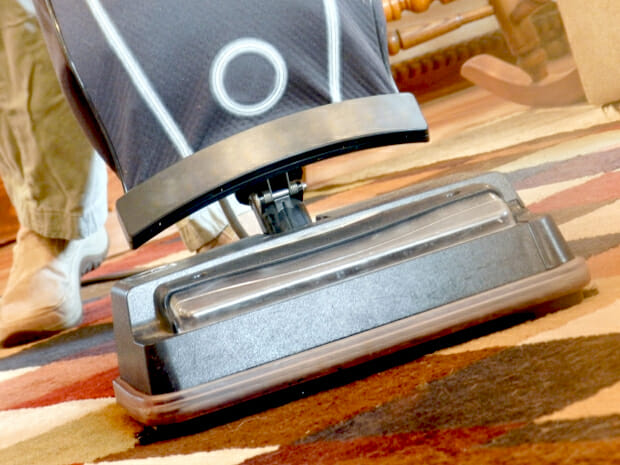 In Minnesota, we have the craziest weather and it leads to having dirty shoes for most of the year. In the winter we have salt, dirt, sand and snow. In the spring we have mud from the melting snow and during the rest of the year we may have a combination of things. These earthen materials stay on our shoes and are brought into our homes and get into the carpets. That is why maintaining the carpet in our homes is important, especially with the heavy wear and tear from the outside coming in. Deep cleaning and spot cleaning the carpets will help keep your carpets looking as good as can be. Keep reading to learn more tips on how to effectively clean carpet.
3 Tips On How To Effectively Clean Carpet
Maintaining Your Carpet
As a rule of thumb, carpets should be vacuumed once per week, probably more often for high-traffic areas. Regular vacuuming will prolong the life of your carpet and will help prevent dirt buildup. Every couple of weeks, take the extra time to use a service tool on your vacuum to clean around the baseboards and other hard to reach places. This will keep the dust buildup to a minimum in these areas.
Cleaning up Spills
Nothing makes carpet look worse than having spills and stains on your floor. Clean up spills immediately. Catching a fresh spill will improve your chances of being able to remove it before it becomes permanently stained. Here are the three basic steps to removing a spill from the carpet:
1. Blot or scrape the area carefully. Do not rub the spill; this will only spread it out.
2. Apply your favored cleaning solution. Follow the directions on the bottle.
3. Remove as much of the stain as you can right away.
Tip: Only use a cleaning solution that you have previously tested on your carpet. Try the solution out in a hidden spot in the room that won't be seen.
Deep Carpet Cleaning
Deep cleaning the carpet in your home once per year is important. This will bring your carpet back to life a bit and re-correct discoloring from dirt that the weekly vacuuming can't remove. By deep cleaning your carpet, you will be removing all dirt and salt that gets tracked into the house throughout the year. Hiring a carpet cleaner is a great option for deep cleaning the carpet. They understand how to get out stains and restore your carpet. More to the point, they can give you even more tips on how to effectively clean carpet, so be sure to pick their brain when they come out to clean your home.