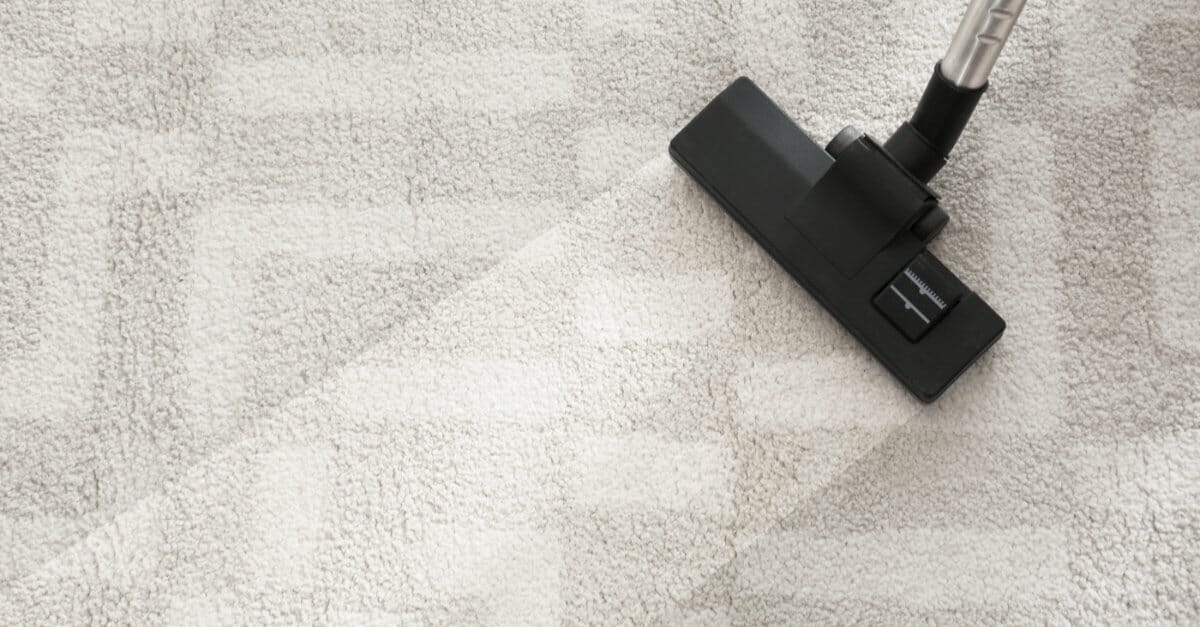 Woodbury is ranked as one of Minnesota's best places to live and for a very good reason. If you choose to live in Washington County, you wouldn't want it to be anywhere different than Woodbury because of its dense suburban feel, strong community, and close access to nearby parks and amenities without having to rely on the major Twin Cities. Over 80% of Woodbury's residents, young professionals and families, proudly own their homes and are in charge of any maintenance, repairs and home improvement projects. While it is a very rewarding experience, owning a place comes with a lot of work and requires dedication and sunk costs to keep up your home value.
The frequency of home renovations among property owners throughout the United States is high, from system upgrades to exterior upgrades to interior room remodels. Did you know that flooring projects are among the most popular ones? In fact, the frequency of interior room remodeling is around 70%! What's more interesting is that over 50% of American homes have carpet. Woodbury MN homeowners who are planning a remodeling project that includes a carpet replacement or repair can trust our local Woodbury flooring experts at 651 Carpets. Whether you are in the middle of spring cleaning and require professional carpet cleaning services or are experiencing wrinkles and ripples, our team is at your service with efficient carpet stretching services.
Why Choose 651 Carpets?
Choosing your next carpet installation is a headache that no property owner should do on their own. It's a huge investment that requires careful planning, budgeting, and a dependable team of carpet installers. As a customer-focused company, we believe that collective thinking can achieve more than just choosing the right flooring for our customers.
Not only do we aim to meet your needs and facilitate your shopping experience, but we strive to go above and beyond to offer you the highest quality products you didn't even know existed. The values we provide come straight from our team, our products and our services, from consultation to professional installation. To prove all that to you, we offer each customer a valuable, effective, FREE in-house consultation in the comfort of your home with no obligations.
With our wide range of Woodbury carpet services, it's best to learn from one of our professional installers the details of our products and how they can meet your flooring needs. Our expert flooring team has fulfilled multiple carpet installation services and exceeded many customers' expectations throughout the Minneapolis-St. Paul area. We are happy to share with you all our knowledge and experiences, so you know what other locals have opted for their homes or mistakes they have learned from.
Some of the benefits of hiring our services include:
Unbeatable pricing: 651 Carpets is determined to beat the competitors' prices and invite customers to bring in estimates for price-matching. Standing by our low-price guarantee, we also go as far as offering you a 30-day guarantee to see if you encounter an even lower rate after your purchase at 651 Carpets. If you do, our company will refund you 110 percent of the difference.
Love your floors! During a new floor installation you seek enhanced safety, comfort, and functions, but you'll also have to love your new product. Our "30-day love your floor guarantee" allows our customers to reselect their "Love your floors" products if they find that a different color or style will complement their home better. (Note: Extra charge will apply to labor and new underlayment.)
110% satisfaction guarantee: We care about customer satisfaction; therefore, many of our products have a 30-day guarantee in case you find better deals. Just provide us with your retailer's estimate that includes the company header letterhead, product specifications, and costs (Please note: 651 Carpets reserves the right to refuse any offer at any time.)
Lifetime installation coverage: Anything our Woodbury carpet technicians install comes with a lifetime warranty, which means that you can always count on us to return for repairs, given that you take proper care of your carpet. Woodbury MN property owners will receive a proper maintenance guide from our experts that include vacuuming and steam-cleaning and standard carpet cleaning guides.
If you are still not convinced of our services and perks, here's a summary:
Free in-house consultation
Free carpet installation upon purchase
Step installation
Complimentary furniture moving
48-month financing option (0%)
Free old carpet removal
Woodbury Carpet Services
Although Woodbury carpet installations are more common in residential family homes, it doesn't mean that commercial settings don't make use of our services. In fact, commercial carpet services are high in demand, especially in a wet, snowy place like Woodbury and surrounding areas where people commonly step into public buildings with dirty wet shoes and boots. The best way to eliminate slip hazards in these high-traffic areas is to equip interior floors with rugs or carpet. Woodbury MN residents install carpets for different reasons. First, it's important to learn about different carpet types and the two main categories they all stem from.
What Is The Difference Between Loop Pile and Cut-Pile Carpets?
When we talk about carpet piles, we refer to the surface layer. During the weaving process, fibers are looped back and forth through the backing material. So after weaving, you basically have a loop style product. However, if you intend to create a loop style carpet, you can prior determine the desired material, weight, and thickness. Loop piles are highly durable and work ideally for high-traffic areas like hallways or staircases. Berber is a popular loop style type.
Cut-piles, on the other hand, have a sheared surface where the fiber loops are cut. As you can imagine, it has a fluffier, softer surface, which is ideal for homeowners that love walking on bare feet. Unlike loop piles, cut piles are more difficult to clean because they generally hide dirt better, whereas loop piles (depending on their material) have a high stain and moisture resistance that facilitates cleaning duties. The most common cut-pile types are plush and frieze.
Residential Woodbury Carpet Installers Near Me
Plush
Homes with children always have some form of carpeting system to promise safety, comfort, and insulation. If you love that cushion effect and prefer warm, cozy bedrooms and chill-out areas, plush is the perfect option for carpet. Check out these noticeable benefits of plush carpet. Woodbury MN homeowners will be able to rest their joints comfortably while hanging out with their kids and pets on the floor. There is a wide selection of plush materials, colors, patterns, and textures. If your kids and pets are messy, we recommend opting for synthetic fibers like polyester. In a more formal setting, such as an elegant dining area, we recommend nylon or wool, or even for your master bedroom.
That being said, plush carpets have an extended surface area and easily attract and harbor dirt. Plush is also not recommended for high-traffic areas because it could wear out the fibers more quickly. Your Woodbury carpet expert recommends annual carpet cleaning services to ensure your flooring is free from bacteria and allergens. Weekly vacuuming and using good-quality beater brushes will minimize dirt and bacteria from settling and causing health issues.
Frieze
Unlike plush, frieze has a more knobby appearance and is inspired by the 1970s style shag rug. It has twisted fiber strands that are thinner than that of a shag rug. The tight twists are densely packed together to provide a similar comfort that you would get with plush carpets. Woodbury MN homeowners have their reasons for choosing frieze. First, it provides a home with a more contemporary and casual feel. Second, it can handle medium to heavy foot traffic without leaving behind foot impressions and drag marks.
Some people simply love that shaggy look that can hide stains and dirt without making a home look messy. That said, frieze's comfort level is not the same as plush, yet, it's more functional.
Frieze can be made of P.E.T (polyethylene terephthalate) fiber which contains harmless recycled plastics. Polyester is another option and provides high stain-resistant quality. If you prefer something of higher quality, our Woodbury carpet technician suggests choosing nylon or wool.
Pro Tip: Frieze requires caution during vacuuming. The best way is to remove the rotating beater bars so the twisted fiber strands don't get caught. With how well frieze hides dirt, it's easy to forget to schedule your annual carpet cleaning service. We are happy to send you annual cleaning reminders, so you won't ever fall behind on your cleaning schedule.
Commercial Woodbury Carpets Types
It's a custom in Japan that workers take off their shoes at work and wear slippers, but this is not common in North America, especially not when we're in the mall or shopping in retail stores. When not at home, we wear our shoes, as simple as.
As a commercial property owner or business owner, you have to invest in your staff and visitors' health and safety, which includes a professional flooring installation service. To achieve this safety and comfort, some type of carpet is inevitable in some areas.
Berber
Often referred to as a multi-level loop, berber is a tightly looped style carpet, Woodbury MN business owners prefer using nearby entrances or on staircases. Berber can be made of different high-quality materials including nylon and wool, or lower quality, yet cost-effective materials like polypropylene (also known as olefin). Style-wise they come in many sizes, from knobby to small and tight. They're also characterized by their multi-colored flecks.
Berber is most cost-effective for businesses because they're low-maintenance, easy to install, and increases safety by eliminating slip hazards in wet areas. In the event of a spill, you can get away without deep cleaning as long as you clean up the mess before the moisture sinks into the fabric. Our Woodbury carpet technician recommends annual dry cleaning services to help maintain your berber carpet. Woodbury businesses that have berber on their premises, often prefer darker colors to conceal potential stains and marks. Vacuuming requires adjustable beater bar functions because certain rotating bars are too aggressive and could damage carpet fibers. Besides that, you can save money on carpet installation costs with berber and simultaneously benefit from its durability and robustness to serve high-traffic areas in commercial settings.
All that said, berber can also complement a home where it's safer to install lighter colors.
Loop
There are three variations:
Textured loop: Textured offers different size loops, featuring different patterns from which you can choose.
Level loop: Level loop offers a soft, flat surface and is commonly used in work corporate offices.
Multi-level loop: This is very much like berber, offering loops in different sizes and patterns.
Woodbury has high precipitation and snowfall every year, which causes a huge mess for malls, offices and other public spaces as soon as people come indoors. But whether you have laminated or hardwood floors or LVP, moisture is not safe for these surfaces, not in excess amounts. Installing loop and berber have served wonders to many commercial property owners by controlling moisture levels and high impact.
Although loop and berber don't provide you with that cushioning effect, you do not need that comfort in public—you need safety. Besides, loop floor maintenance is fairly easy, allowing business owners to only spend a minimal amount on maintenance. Loop flooring holds its value for a very long time, and you won't need to look into replacing them for at least ten years. Do be careful of excessive cleaning as that could lead to early wear.
Looking for High-Quality Woodbury Carpet Installers Near Me?
At 651 Carpets, you can rest easy knowing that you'll get excellent Woodbury carpet installation and repair services. Our efficient services are not comparable to unlicensed contractors that don't provide outstanding workmanship and excellent customer service. We make sure to guide our customers all the way from start to finish, which includes a FREE in-house estimate and transparent upfront pricing. When you need a Woodbury carpet installer near me, we'll ensure you understand the entire process, from hardwood floors to luxury vinyl planks to carpet. Woodbury MN homes are in safe hands!
Let us help you get started on your dream carpet! Give us a call at 651-227-7387 to chat with our friendly customer service representatives about any flooring-related questions that you may have or schedule your FREE in-home estimate. Whether you're in Woodbury or surrounding areas like Minneapolis, Saint Paul, or Maple Grove, we are proud to be your local carpeting experts.