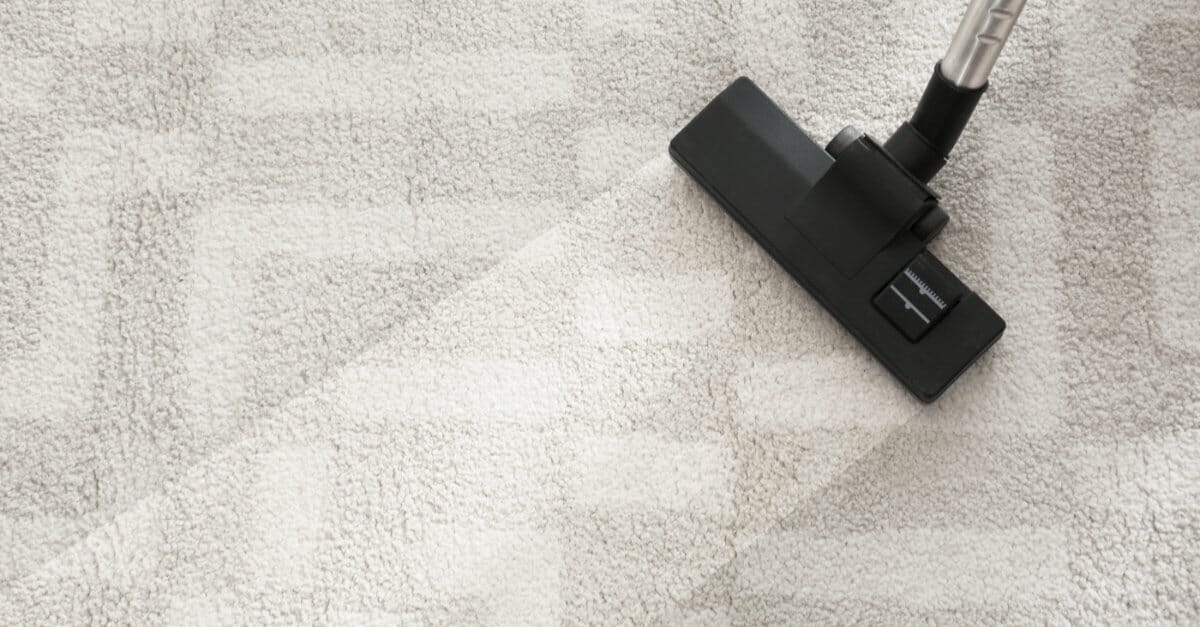 Carpet Services in White Bear Lake
Considered one of the nicest places to live in Minnesota, the lakeside suburb of White Bear Lake boasts small-town charm and an outdoorsy atmosphere. In the winter months, residents can be found skating or ice fishing on the lake, while summers are spent boating and perusing handcrafted goods for sale at the local market. With so many amenities and opportunities to enjoy a plethora of outdoor activities, homeowners in this area spend less time thinking about their home's interior than their southern neighbors in the Twin Cities. If you're a resident of this idyllic community, spruce up your White Bear Lake flooring with the help of one of our qualified flooring installers.
651 Carpets Is A Leading Choice For "Carpet Installers Near Me"
To find local services, many White Bear Lake residents turn to the internet. When you search for "carpet installers near me," you'll receive a long list of businesses that claim to provide the services you require. How do you determine which business is right for you? At 651 Carpets, we stand out from the competition due to three guiding principles: quality, affordability, and excellent customer service.
Our team of professional installers has an average of 5 years of experience in the flooring installation industry, so you know your service technicians know exactly what they're doing. We also offer a wide selection of carpet types, colors and styles to ensure that you'll find the right flooring for your home.
We're firm believers that quality doesn't have to come with a high price tag. When you choose 651 Carpets, you'll receive outstanding products at the most competitive price. For our carpet services, we offer a 110% satisfaction and price match guarantee. This means that if you find a better price on your chosen product within 30 days of installation, we'll refund 110% of the price difference!
We're not just interested in doing the job and moving on. Our reputation as a leader in flooring installation in White Bear Lake is important to us. We believe in developing lasting relationships with our customers through transparency and accountability. This is why we offer free estimates, a lifetime installation warranty, and next-day carpet installations.
Our Services For Carpet In White Bear Lake, MN
Though carpet is no longer as in demand as it once was, many homes and commercial properties in White Bear Lake still use carpet to some degree. The days when bright orange shag carpet was in style are long gone, but neutral tone carpet is still desired for rooms such as basements, bedrooms, and living rooms due to the warmth and comfort it provides. Carpet installation is also generally a more affordable option when compared to hardwood flooring installation, causing many homeowners to use the two types of flooring in conjunction to save on overall remodeling costs.
Whether you require carpet installation, repair or removal for your White Bear Lake property, our professional installation experts can get the job done on time and on budget.
Carpet Types and Colors
At 651 Carpets, we offer a wide range of different colors, types and grades of carpets with our flooring installation service. Whether you're looking for something durable for a commercial property or something cozy and luxurious for your master bedroom, we have many different options to meet your needs.
There are five main types of carpet on the market today:
Plush. One of the most common types of styles found in the home, plush fibers is made up of small trusses positioned closely together. Because it's so dense, it is soft and cushioned to the touch. Its basic appearance won't draw the attention of your guests, but will rather accentuate other features of your home.
Frieze. Another popular option for homes, frieze styles have the appearance of shag carpet with added durability. Fibers are tightly wound and denser than a traditional shag rug, but still offer a more textured appearance than plush styles.
Berber. This type of style adds a touch more sophistication than plush and frieze styles. Made of looped fibers, berber creates air pockets that make it incredibly comfortable to walk on. Berber carpet can also be designed to have a herringbone or parquet floor effect.
Pattern. Pattern styles are very densely woven and may combine several different colors to create different patterns. It is more commonly used for flooring replacement in office spaces rather than in homes.
Loop. Another popular option for commercial spaces, loop style comes in three different subtypes: textured, level, and multi-level. Textured types feature loops of different sizes, resulting in a visually appealing pattern, while level and multi-level have a flatter surface and are more durable. Loop carpet is similar to berber, except that the loops vary in size.
Once you've chosen the right type of flooring for your space, it's time to pick a color. Choosing the right carpet color for your home can be challenging when there are so many different shades of each color available. One of the reasons our customers choose us is for our wide selection, but the virtually endless options available can also feel daunting. We'll bring the showroom to you so you can see exactly what your chosen flooring color looks like against other colors and features in your home.
Carpet Repair 
Though maintenance goes a long way in optimizing your flooring's lifespan, there's only so much you can do to avoid occasional accidents and general wear and tear. Many homeowners find that their carpet on stairs and in narrow hallways is the first to degrade, as these areas get a lot of foot traffic.
When damage occurs, it is often assumed that replacement is the only option. In some circumstances, repair may be possible. There are two main repair methods used by flooring installation experts today:
Stretching. Wondering how to tell it's time to stretch your carpet? The good news is that it's pretty easy. Over time, or if improperly installed, carpet can wrinkle or form unattractive lumps and bumps. Other signs that carpet stretching might work include rips, tears, cuts, and loose edges. These issues are not only unsightly, but can also reduce walking comfort. Carpet stretching can make your flooring taut again.
Patch work. Small areas of damage can be repaired by creating a patch. Examples of damage include burns, permanent furniture imprints and small areas of water damage. Our flooring experts have the skills and expertise to make patches look virtually seamless. While the patched area may be visible to you on inspection, others won't notice it if they're not looking for it. The more plush your existing flooring is, the more invisible the patch will be.
Carpet Removal
There are many factors that make carpet ideal for stair installation, one of which is that it provides extra grip for pets and small children who can be weary of stairways. In most instances, flooring removal and replacement rather than repair is the most appropriate choice in small areas such as these. Patches tend to be more visible in these spaces, and it generally won't cost much more to replace the whole area.
Additionally, if a damaged area is larger than one square foot, a patch will be highly noticeable. If you're on a very tight budget, patch repair is still an option, but bear in mind that it won't produce as professional of a result as removal and replacement will.
Other indications that it may be best to remove your existing carpet include:
Major damage
Stains that don't come out with deep cleaning
Odors that won't go away
Another reason to consider carpet removal is to upgrade your flooring. If you're planning a home remodel and want a different look for your home, take advantage of our design services to find the right new product for you.
Carpet Installation Costs
When compared to hardwood flooring installation, the cost of carpet installation tends to be considerably more affordable. There are several factors that will determine your own flooring installation costs:
Material. Many traditional materials used for carpet flooring are relatively inexpensive, but premium materials can cost nearly as much as hardwood. The most affordable materials include polyester, nylon and olefin. Cotton is a good mid-range option, while sisal and eco-friendly wool are on the higher end of the price spectrum.
Style. Pattern intricacy will largely determine product cost, but level loop, berber and plush styles tend to cost less than cut pile, textured, and cut loop styles. There is wide variability in price within each of these styles, so don't be surprised if you find a berber product that costs significantly more than a textured loop product.
Quantity. It goes without saying that the more material you'll need to cover your flooring, the more it will cost.
Pad thickness. Padding is often installed beneath carpets to improve cushioning and sound absorption. The best padding material for your installation project will depend on your carpet material and amount of foot traffic. At the more expensive end of the spectrum, flat rubber padding is perfect for areas with lots of traffic, while economical urethane foam works great in areas without much traffic.
Cost of labor. To ensure your installation is completed properly and will therefore last, it's recommended that you hire a professional installer. Cost of labor is dependent on the cost of living at the time of service when looking for carpet in White Bear Lake, MN.
Removal and disposal. If you currently have carpet installed in your home, this will need to be removed and disposed of safely prior to your new flooring installation.
Stain resistance treatments. Homeowners who have a large, active household with lots of children and pets may find that a stain resistance treatment is worth considering. This treatment is relatively affordable and will protect your carpet for years to come.
Subfloor and underlayment repair or replacement. If your existing flooring is ripped out only to find your subfloor has extensive water damage and is therefore structurally compromised, you can add a pretty significant dollar amount onto your overall project cost. A reputable carpet installation company will not install new carpet overtop of a damaged subfloor.
In the United States, the average project cost is projected to be around $2,500. At the time of writing, our team at 651 Carpets tends to complete projects at an average cost of $3,000 to $3,500. Our clients tend to hire us for projects that are larger and more comprehensive than the national average. We also offer affordable financing options to those who need extra assistance.
Not Interested In Carpet in White Bear Lake, MN? No Problem!
While we specialize in carpets, our expert team at 651 Carpets is also highly experienced in installing other types of flooring. These options include:
Solid hardwood
Engineered wood
Luxury vinyl plank (LVP)
If you're remodeling your entire home and want both LVP and carpet installed, we can do both for you at the same time! This saves you from having to deal with the hassle of hiring multiple contractors. Like our carpet services, our wood and LVP flooring installation services include a wide variety of color and style options. No matter what you're looking for, we're sure to have a product that meets your needs—and your budget.
Do You Require Services For Your Carpet in White Bear Lake, MN? Call 651 Carpets to Discuss Your Project Today! 
Since 2013, 651 Carpets has proudly served property owners in the Twin Cities area. In addition to White Bear Lake, some of the local communities within our service area include but are not limited to Eagan, Maple Grove, and Woodbury. We also serve customers from all walks of life, including:
Commercial building owners
Residential property owners
Realtors
Builders
And more!
To schedule an appointment for a free estimate, or to discuss your unique project in more detail, we encourage you to give us a call at 651-227-7387 or schedule your free in-home estimate online. You can also check out our website for current sales promotions and testimonials from satisfied customers just like you. We look forward to learning how we can assist you with your project!