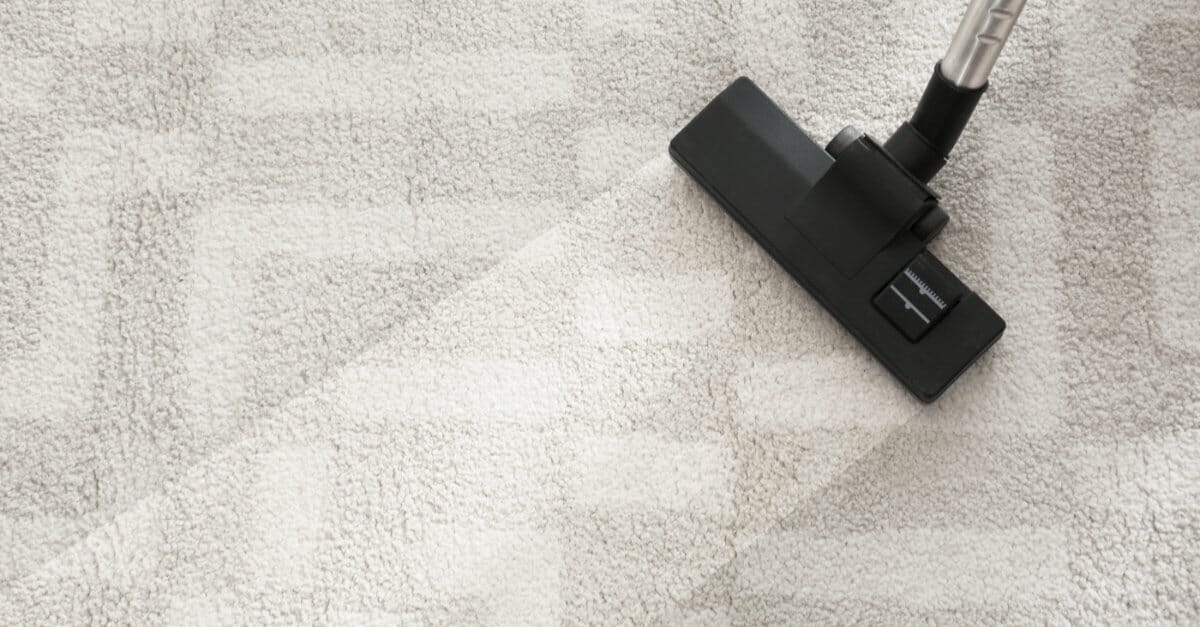 Ranked as one of the best places to live in Dakota County, Eagan offers its residents an urban-suburban kind of vibe that allows families and young professionals to enjoy their lives as property owners to the fullest. It is recommended that you put away at least one percent of your property's overall costs for annual maintenance, repairs, and improvement services. Many of our customers in Eagan have incorporated their flooring into that checklist, from carpet cleaning to carpet stretching. Whether you experience signs of damage or want to better maintain your carpet, Eagan MN homeowners are in good hands.
Our professional Eagan flooring specialists at 651 Carpets are your local pros to get the job done for you efficiently and effectively. Besides repairs and maintenance, we are your best options for a carpet installer near me because we offer a wide range of services that accommodate everyone's flooring needs. Unless you need countertop installations, our granite countertops offer a timeless appeal for bathrooms and kitchens and will greatly complement your flooring, if you choose us for hardwood flooring and luxury vinyl planks. To find out what else we can do for you, please read on!
Why Choose 651 Carpets?
Unlike the usual carpet company, 651 Carpets is solely customer-focused. We aim to make the entire shopping and installation process and experience easy for our customers. In order to achieve that, we offer an effective, FREE in-house consultation in the comfort of your home with no obligations.
We offer a wide range of carpet services, but most importantly, we want to ensure you that our services will fulfill your flooring needs and even exceed your expectations. Our qualified carpet installers have installed and repaired multiple flooring systems throughout the Minneapolis-St. Paul area and have learned all about our locals' preferences, pet peeves and personal experiences that they can share with new customers.
When you hire our services, you will benefit from the following:
Unbeatable pricing: We are determined to beat our competitors' prices (and even our own sale prices). Therefore, feel free to bring in estimates that you have gathered and let us do the price-match for you. Also, if you discover a lower rate after 30 days of your purchase at 651 Carpets, we will refund you 110 percent of the difference. This is how far we go with our low-price guarantee.
Love your floors! The whole idea of floor installation is not just safety, comfort, and functions, but you have to love it. Our "30-day love your floor guarantee" allows our customers to reselect their "Love your floors" products if they suddenly realize that they prefer a different style or color. (Note: Extra charge will apply to labor and new underlayment.)
110% satisfaction guarantee: Customer satisfaction is our priority; therefore, many of our products have a 30-day guarantee in case you find better deals. All you will have to do is bring in an estimate with the retailer's letterhead and stating the exact same product and its specs. (Please note: 651 Carpets reserves the right to refuse any offer at any time.)
Lifetime installation coverage: For your peace of mind, anything installed by our certified carpet installer in Eagan, we offer a lifetime warranty of our products, which means that you can always count on us to return for repairs, given that you take proper care of your carpet. Eagan MN property owners will receive a proper maintenance manual from our experts that include vacuuming and steam-cleaning and standard carpet cleaning guides.
If you think the perks end here upon hiring our services, let us assure you that there is more we offer to our customers. We are dedicated to treating each Eagan home with respect, bringing along added benefits to our customers that include:
Free in-house consultation
Free carpet installation upon purchase
Step installation
Complimentary furniture moving
48-month financing plan (0%)
Free old carpet removal!
What's So Special About Carpets?
Eagan MN property owners make their flooring choice based on their needs including safety, comfort, functionality, and practicality. When looking at it this way, it's also important to consider quality, durability, and budget.
Overall, opting for carpet is probably your most cost-effective choice for flooring because Eagan carpet installation costs won't ever exceed the price of hardwood, or laminate flooring, for instance.
Common Eagan Carpets Types For Residential Properties:
Plush
Plush is the most popular type from the cut-pile category where the straight upward fibers on the surface are sheared, leaving an ultra soft touch. High-quality materials include nylon and wool for elegance and sophistication. Other materials include synthetic fibers like polyester. While highly stain-resistant, they may receive stain treatments.
Primarily designed for comfort, safety, and aesthetics, plush carpet is ideal for isolated dwell areas like bedrooms, dining halls, or a specific gathering spot in the living area. Plush is best used for low volume traffic, so you can get more comfort out of it.
Frieze
Frieze is also a popular cut-pile type. Unlike plush, frieze has twisted fiber strands that go in different directions. This way, you will not notice any foot impressions of other kinds of drag marks. While plush offers a more traditional and elegant feel, frieze has a casual, contemporary feel.
Common Eagan Carpets Types For Commercial Properties:
Loop Style
During the production of carpets, there are several ways of weaving. The primary one is knotting which involves creating endless numbers of loops. Loop piles provide a more sturdy and balanced surface, and there are a few different types of them.
Textured loop has a series of tightly woven loops designed for high-traffic areas. They are safe and provide sufficient comfort for stairs, entryways and other public indoor spaces, best suited for institutions like schools, libraries, or government buildings.
Berber
As part of the loop style family, berber is inspired by the North African berber tribe that crafted their hand-woven fabrics, using organic materials, such as cotton, wool, and silk. Nowadays, berber is characterized by its multi-colored flecks. While some Eagan homeowners view berber as somewhat outdated, it is still widely used, even in commercial spaces.
Benefits of Eagan Carpet Installation
Affordability
If you make a pricing list for a new floor installation, we will guarantee you that carpet will be on top of your list as the most budget-friendly option. Though, we strongly encourage our customers to not restrict their budget solely to affordability, but also to consider their personal needs, preferences, and comfort. Chances are you will not enjoy the choice you made, or worse, it does not serve its purpose.
While the most cost-effective type to go for, think of why you might need Eagan carpet in your home. Is it to finish up a children's bedroom or create a comfortable, elegant-looking dining area?
Increased Safety and Comfort
Depending on the type of carpet, Eagan MN property owners can minimize the risk of accidents and injuries in their homes, especially if you have kids that tend to play on the floor for hours on end. Or, if you have a senior dog with sensitive joints. (Please note: Loop pile types are not recommended if you have pets because their claws can easily get trapped in the loops. This may cause injuries and damage to your loop pile carpet.) Eagan MN should check with their professional installers about this important point during a consultation.
Low-Maintenance
Not many people may agree on this one, and we fully agree that maintaining LVP or laminate is easier to maintain if you are willing to spend extra on the initial material and installation service. However, if you are a dutiful person who cleans your home at least once or twice a week including vacuuming, your Eagan carpet is in good hands. We also believe that annual carpet cleaning is fairly decent if you incorporate it into your spring cleaning schedule.
Wide Selection of Colors and Styles
When it comes to choosing carpet colors and styles, it's almost like clothes shopping for most homeowners in Eagan. Unlike hardwood floors, it doesn't take long to find your desired carpet. Eagan MN residents can get them locally at 651 Carpet or have them ordered for less than a week's time.
Eagan Carpet Installers Near Me
Whether it's your own or your friends' home, you will almost always find some form of carpet installation that serves a specific purpose. The best example is family homes with kids where plush carpet is common, whereas a young professional will likely have luxury vinyl plank, high-end laminate or even hardwood flooring. Or, if you look at a commercial setting, you will also find some loop pile carpeting systems like level loops or Berber.
Once you have made the choice to call our professional carpet installers in Eagan, you will not regret it! Whether it's for your residential or commercial property, there are various things you will need to consider prior to the installation service.
Choose the Suitable Carpet Underlayment
One of the most important things your certified Eagan carpet installer near me will tell you is the choice of underlayment that goes with your new carpet.
Underlayment goes by various names, such as underpad, underlay or simply padding. It's essential for carpet support, comfort, insulation, and noise control. Furthermore, this padding serves as a moisture barrier that additionally protects your subfloor from potential water damage.
While there are two main types—polyurethane foam and rubber—there are also other alternatives. However, foam is widely used in furniture, including Eagan carpet padding. Flat rubber padding is a more expensive, yet durable material that could easily outlive the carpet. Eagan MN property owners with seasonal allergies may find rubber to work best for them, unless they suffer from a latex allergy, we would recommend foam.
The standard underlayment thickness for most cut-pile types is 7/16 inch to 1/4 inch unless you're installing berber, then you'll require a thinner pad of roughly 3/8 inch. Most of the time, carpet manufacturers indicate the corresponding underlay required. When you purchase your new flooring from 651 Carpet, we will ensure you know every detail.
Common Carpet Problems in Eagan
Besides installation, you might already have existing flooring that is showing warning signs of wear or other types of damage. Our professional carpet repair services include stretching, deep cleaning, and indoor climate control.
Fray at the seams: It may be worn at the edges. While temporary repairs like gluing down those edges or giving it a quick sewing job can fix these issues, it's better to focus on long-term results. We recommend hiring our team of experts.
Wear and tear: It may have lost a great deal of consistency and weight due to the lack of maintenance and heavy traffic. A regular vacuuming schedule and annual carpet cleaning will ensure it stays in shape for longer. Your professional Eagan carpet technician will inspect your flooring and underlayment for any warning signs that require attention.
Indentations: Do you have heavy pieces of furniture causing indentations? Moving them around the house can prevent severe indentations as well as placing carpet scraps underneath the legs. For severe indentations, we may be able to recover it with steam cleaning.
Filtration soiling: This issue is often overlooked on carpets. Eagan MN homeowners who notice that their floor has darkened or have filtration lines in the baseboard areas are likely experiencing clogged vents or an overworking HVAC system that is dealing with too much hot and cool air at the same time. This is how small particles begin to settle in a nearby area and continue to attract more. It may also be a hard-to-vacuum area or a badly-sealed carpet. Eagan can count on our experts to identify the root problem. Often, getting air duct cleaning also helps control this issue.
Crushing: Crushing happens when you choose a carpet type for the wrong purpose. For example, plush is not designed for high-traffic. It will eventually undergo a pile yarn collapse because heavy foot traffic will decrease its resilience and pile thickness.
Looking for Dependable Carpet Installers Near Me?
At 651 Carpets, you can rest easy knowing that you'll get the best Eagan carpet installation and repair services. Our efficient services will not only help you find the ultimate choice for carpeting but also guide you through every step so you fully understand the entire procedure before and after our professional installation service. We pride ourselves on our quality workmanship and dedicated customer service, during which we ensure every customer gets a once-in-a-lifetime experience with our services. Whether you're after luxury vinyl planks, hardwood flooring, or Berber carpets, trust your local flooring experts to answer all your questions.
To help you get started on your new dream flooring system, give us a call at 651-227-7387 to chat with our friendly customer service representatives and make a convenient appointment for a free in-home estimate!
Share any concerns that you may have regarding flooring systems or granite countertops. Whether you're in Eagan or surrounding areas throughout the Twin Cities Minneapolis-St. Paul like Maple Grove, and Maplewood, we are proud to be your local Eagan carpet installers near me, from installations to repairs to stretching services.