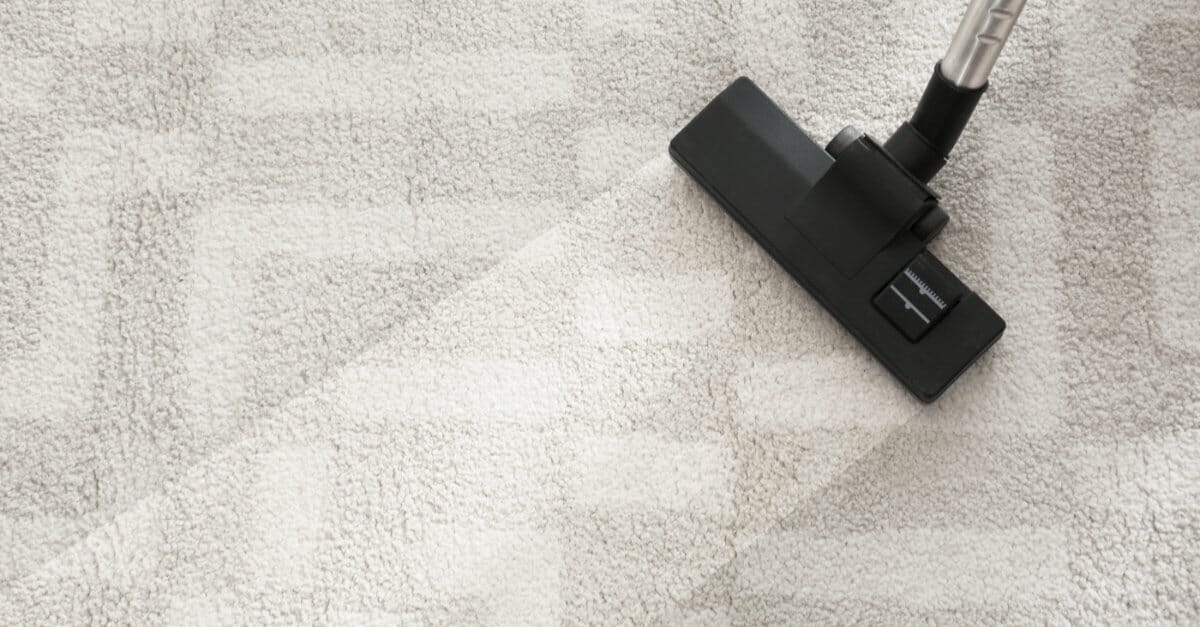 Carpet Services in St. Paul
As the capital of Minnesota and Twin City to Minåneapolis, St. Paul certainly lives up to the hype! Thanks to nearby parks, amenities, and lots of social activities, St. Paul is ranked as one of the best places to live in Ramsey County. Whether you're renting or owning a house, it may be time to take a closer look at any existing carpets. St. Paul homeowners who take pride in their flooring systems tend to keep them in check, whether it's inspecting for damage or booking routine carpet cleaning services.
When it comes to maintaining their carpets, St. Paul landlords can't always rely on their tenants to raise any issues or handle certain maintenance jobs by themselves. Therefore, as the property owner, you're responsible for keeping a seasonal checklist for home maintenance. Depending on the number of people in your household and the type of carpet, St. Paul residents often deal with ripples, depressions, and indentations which happen for a number of reasons. To help with useful services like carpet stretching, St. Paul can rely on the local St. Paul flooring professionals at 651 Carpets.
Why Choose 651 Carpets?
At 651 Carpets, we offer a wide range of carpet services, from installations to repairs to deep cleaning and even countertop installations. All of our experienced flooring specialists have passed their background checks and drug screens and have treated multiple carpets throughout the Twin Cities, providing exceptional customer service and workmanship.
When you hire our services, we will make sure to go above and beyond to meet your needs and exceed any expectations. In order for both parties to know what they're dealing with, we always offer a FREE in-house consultation with one of our carpet experts. It's the best way to discuss concerns, answer questions, and enable us to be as transparent as possible when covering topics that include budgeting, price matching, and installation processes.
We are dedicated to treating each Saint Paul home with respect, bringing along added benefits to our customers that include:
Free carpet installation upon purchase
Step installation
Complimentary furniture moving
48-month financing plan (0%)
Free old carpet removal
We pride ourselves on being the Twin Cities' most cost-effective carpeting option and care about bringing the showroom right to your footstep as long as it helps you make the right decision that suits your needs. We understand what a huge headache a flooring project can be and want to do our best to help you facilitate this situation.
Carpets – St. Paul Services
There is certainly a lot to learn about carpets. St. Paul property owners that opt for a carpet installation want it to serve a specific purpose and each type of carpet provides different functions, from comfort to safety.
Family homes with kids opt for plush carpets for the additional coziness and warmth, whereas frieze or Berber are preferred for high-traffic areas.
Whether you're equipping your residential home or business workspace in Saint Paul with new clean carpets, you have three to four popular options.
Types of Carpet in St. Paul:
Plush
We refer to plush as a type of cut-pile carpet that has sheared fibers exposed to the surface, similar to your favorite shag rug. It provides a cushion effect for enhanced comfort and is good for everyone's joints. It's also a safe surface for your kids to play or for the family to gather for games and stories.
Besides safety and comfort, plush helps increase the aesthetics and formality of a specific area, such as the dining room.
Due to plush carpets' extended surface area, it's easy for them to collect dirt and harbor bacteria and allergens over a short period of time. If you find yourself cleaning your shag rug from crumbs and stains, plush will require similar attention. Regular vacuuming will help minimize soil and bacteria from settling to the bottom.
Frieze
For a more contemporary and casual vibe, frieze carpet and its knobby appearance is ideal for low- to medium-traffic areas. Thanks to its twisted, shaggy-looking fiber strands, you won't notice any footprints or shading marks. Although frieze is good at making stains and dirt inconspicuous, regular vacuuming and cleaning are recommended. Still, its thick fibers make it durable and long-lasting, except that its comfort level is not as high as that of plush.
Loop:
When choosing loop pile carpets, St. Paul property owners have two to three types to look at.
Textured loop: This is when you thread the fiber through both the carpet backing and front to create a series of loops. It's best for high-traffic areas and hides footprints.
Level loop: Here, the loops are made the same size to create an even surface that is smooth at the same time. You will commonly find this in corporate offices (usually dark-colored carpets).
Multi-level loop: Similar to Berber, multi-level loops are made of running rows of cut-pile. The loop piles can differ in height and appear to be multi-dimensional.
Berber:
You can compare or confuse berber with the above-mentioned multi-loop, except that berber is a more tightly looped style carpet, characterized by its multi-colored flecks. High-quality types are made of nylon or wool, whereas polypropylene (olefin) is the cheaper type.
The reason why berber is considered a favorite is because of its cost-effectiveness, simple installation and low-maintenance. Furthermore, it's highly stain-resistant and ideal for public use as a non-slip option in heavy-traffic areas.
Carpet Stretching in St. Paul
Every home will experience common carpet problems at some point in time, whether it's hyperactive kids or pets, aggressive cleaning habits or high impact. This leads to one of our most common services—carpet stretching. St. Paul homes with a busy routine often experience the following issues:
Loose corners
Wrinkles in the center
Ripples in the padding
You find yourself tripping
The purpose of carpet stretching in St. Paul is to straighten and tighten it out. It's practically a form of facelift to restore its original looks and safety. Your local flooring expert uses professional tools that include tack strips and stretchers to pull your carpet tightly. Tack strips will hold it securely in place to even out the surface. It's a repeated process that is only complete until no ripple or wrinkle is visible.
What Are The Benefits of Carpet Stretching?
St. Paul property owners who call our professional team for stretching services are after these top three results:
Enhanced Safety: If you have a busy household with pets and kids, it's important to ensure there are no safety concerns regarding your flooring system. Wrinkles, ripples, and loose carpets are trip hazards that could lead to serious injuries.
Increased Lifespan: Aside from restoring your interior home appeal, stretching helps protect your carpet from more wear and tear. Affected areas with wrinkles and unsightly bubbles tend to collect more dirt and undergo a faster deterioration process.
Save Money: Not only does stretching increase the lifespan of a carpet, St. Paul residents can also save money with this repair service because you won't need a replacement all that soon yet.
Other Common Carpet Problems in St. Paul
Besides re-stretching, there are more problems that require professional carpet repair services.
Fray at the seams: Just like the idiom says, it's worn at the edges. Some temporary repairs include gluing down those edges or giving it a quick sewing job. For better, long-term results, we recommend hiring our team of experts.
Wear and tear: This may be a broad term, but we refer to it as loss of consistency and weight often due to the lack of maintenance. A regular vacuuming schedule and annual carpet cleaning will ensure it remains intact for longer. Our professional carpet cleaners also make the effort to thoroughly inspect your flooring for any warning signs that require attention.
Indentations: This is a common issue if you have heavy pieces of furniture. Moving them around the house can prevent severe indentations as well as placing carpet scraps underneath the legs. For severe indentations, we may be able to recover it with steam cleaning.
Filtration soiling: This issue is often overlooked on carpets. St. Paul homeowners who notice that their floor has darkened or have filtration lines in the baseboard areas are likely experiencing clogged vents or an overworking HVAC system that is dealing with too much hot and cool air at the same time. This is how small particles begin to settle in a nearby area and continue to attract more. It may also be a hard-to-vacuum area or a badly-sealed carpet. St. Paul can count on our experts to identify the root problem.
Crushing: Crushing happens when you choose a carpet type for the wrong purpose. For example, plush is not designed for high-traffic. It will eventually undergo a pile yarn collapse because heavy foot traffic will decrease its resilience and pile thickness.
Commercial Carpets in St. Paul
When loop and berber hit the market, business owners in St. Paul wanted safe flooring systems that could accommodate employees and guests during wet and snowy weather. You have probably sought shelter in the mall but brought in some sticky snow under your boots. Property owners who solely rely on multi-level loop and berber rugs to safely welcome their customers have thought ahead and began equipping their  internal offices with adequate commercial carpeting. St. Paul employees have since benefited from loop and berber thanks to its increased safety features, including trip resistance and moisture control. They're easy to clean and last up to ten years if maintained well.
With our professional commercial carpet installation and repair services, you can rest assured that your office's interior will benefit from enhanced designs and value.
More Floor Installation Options in St. Paul
We go the extra mile at 651 Carpets. St. Paul homeowners can rest easy knowing that our expert floor installers also bring years of experience in hardwood floors and LVP installations. 
Hardwood: From traditional hardwood to engineered wood, this is still one of the most popular flooring options you will find in most homes.
Luxury Vinyl Plank: Also known as LVP, luxury vinyl plank is made of up to multiple layers of PVC backing and glass fiber for increased strength and durability. While it's highly moisture-resistant, it needs professional installation to properly serve. LVP is known for its durability and elegance. No chip, no crack.
Laminate: Laminate flooring has improved over the last 50 years. At 651 Carpets, we've teamed up with Mohawk® Laminate Floors which come with ScratchGuard Advanced Finished Protection infused with aluminum crystals. With Mohawk's protective design, the surface of your laminate floors will be more scratch and water-resistant and also handle a decent amount of traffic.
Need Carpet Stretching in St. Paul? Trust the Local Pros at 651 Carpets!
We are not like your usual carpeting contractor that doesn't get the job done from start to finish or provides only minimum effort in getting the details straight. Our team of flooring experts bring many years of experience in helping customers in St. Paul and nearby communities, such as Minneapolis and Eagon, choose the right carpeting system that suits their needs.
When you need carpets near me, you can count on our outstanding workmanship and customer service. Not only are we thorough and transparent in how we work, but we also calculate every single step because floor installation starts with a math equation, followed by preparations and then proper installation.
Whether you need luxury vinyl plank, hardwood flooring installation or carpet stretching, St. Paul homeowners will get the most from our expertise and experience, which is backed by our customer satisfaction guarantee.
To help you get started without losing any time, give us a call at 651-227-7387 to chat with our friendly customer service representatives, make a convenient appointment for a FREE in-home estimate or ask any questions that you may have about other flooring options.
Find out why we're the pros for all-services about carpets. St. Paul is in safe hands!