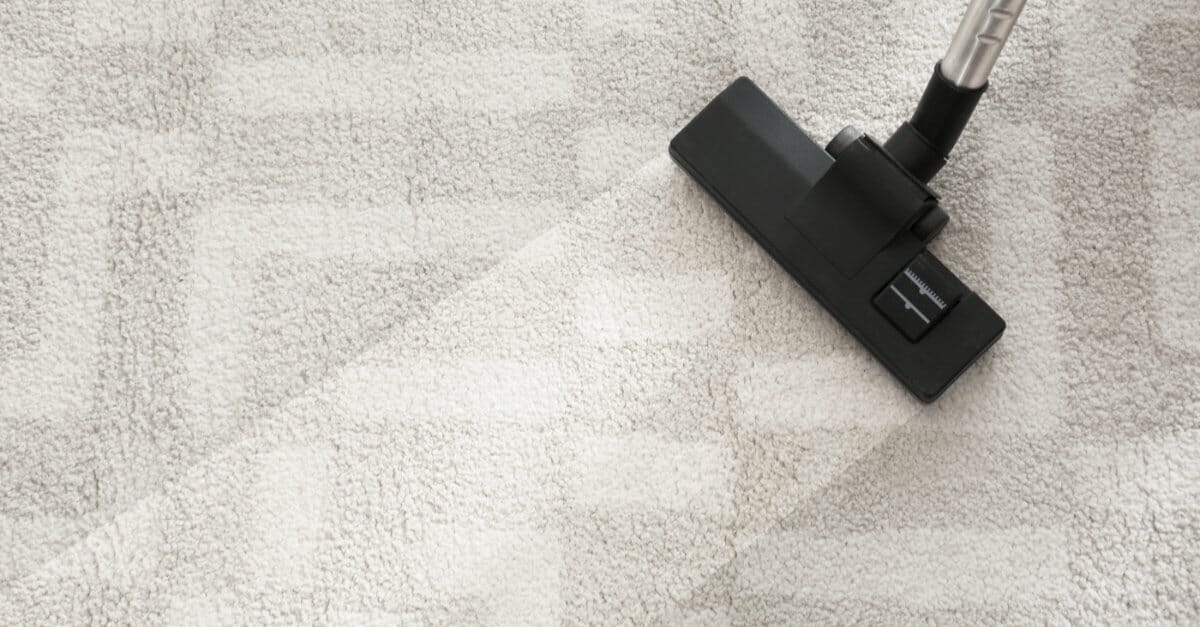 Carpet Services in Maple Grove
Maple Grove is a wonderful suburb of Minneapolis with a population of over 75,000 residents and counting. The sparse suburban feel is highlighted by the closeness to amenities, parks, and the city. Over 80 percent of young professionals and families proudly own their homes and are free to design their home the way they want and that includes their carpets. Maple Grove homeowners that have a slightly busier household tend to have some type of carpeting in their homes since it helps provide more safety, comfort and even soundproofing assistance.
However, there is so much to choose from and so many pros and cons to consider before deciding on your ultimate flooring choice. Luckily, your local team of Maple Grove carpet experts is here to help. At 651 Carpets, we offer a wide range of carpet in Maple Grove, luxury vinyl plank, hardwood and engineered wood flooring, and even granite and quartz countertops ready to be installed in your home or business.
We pride ourselves on our excellent workmanship and customer service care, going above and beyond to meet your needs and exceed expectations. Whether you need carpet repair with professional carpet stretching services or want a 1:1 FREE in-house consultation with one of our carpet in Maple Grove specialists, be prepared to learn all about hardwood floors, LVP and carpets. Maple Grove property owners will then have an easier understanding of what they need.
Why Choose 651 Carpets?
We won't be beaten on price throughout the Twin Cities. Many property owners become stressed and lost when thinking about getting new carpets. Maple Grove residents may wonder how costs are measured in feet, how much the chosen materials are, not to mention, labor? Their own estimates often come out high because they want to save themselves from the surprise of high estimates from carpet companies.
Unlike many other companies in the city, we are a transparent company that offers free flooring estimates and cost guides to our customers. You will learn that our dedicated services are backed by a lifetime warranty for your installation, as well as a 110% satisfaction guarantee. We'll also guarantee that once you've made your choice, you will fall in love with your selected product. Our trained experts will make sure that your carpet in Maple Grove consultation will include:
Discussing desired flooring type
Budgeting advice
Price matching
Installation process
Imaginable showroom on screen
Added benefits of purchasing from 651 Carpets include:
Free carpet installation
Step installation
Complimentary furniture moving
48-month financing plan
Free old carpet removal
Our skilled consultants will treat your home with the utmost respect and answer any questions to ensure you get the most out of your new carpet system. Not only are we your most cost-effective option, but we offer 0% financing and in-home consultations with professional experts. If you have been collecting rates and estimates from other places, we will be more than happy to do price matching for you.
Instead of providing you with mere catalogs and photographs, we're also able to bring the showroom to you, so that you can physically see and grasp the desired carpet. Maple Grove homeowners or business owners will have a better feel of what might better suit their needs when they see their desired flooring type live in action.
Carpet in Maple Grove Installation
Every Maple Grove family home should have some form of carpeting; otherwise, that home would probably lack warmth, and coziness and perhaps even pose some safety risks unless a bunch of throw rugs are used. But why not get durable, high-quality carpets in your home instead?
Carpets have received many criticisms in recent years, but we can prove that performance highly depends on quality, installation service, maintenance, and the overall treatment of your carpet. Maple Grove homes or commercial buildings can benefit from a great variety of carpet installations near me:
Top Choice For Residential Properties:
Plush: Whether you have kids or simply prefer warm and cozy bedrooms, plush is the perfect option for cut-pile carpet, which means that the fibers are sheared and exposed to the surface, providing bare feet with a soft touch. If you have kids, they will love that cushion effect. It will be good for their joints and yours if you find yourselves sitting and playing on the ground most of the time. That said, plush carpets have an extended surface area and easily attract and harbor dirt. If you find yourself cleaning your shag rug from crumbs and stains, plush will require similar attention. Depending on the square footage of plush you have in your home, your Maple Grove carpet technician recommends annual carpet cleaning services to ensure your carpet system is free from bacteria and allergens. Routine vacuuming, and using good-quality beater brushes will minimize dirt and bacteria from settling.
Frieze: Frieze is probably the bad hair day version of plush, providing a knobby appearance with its twisted fiber strands. Some people may find it shaggy-looking, but that is what makes frieze durable and suitable for low to medium volume areas. While it provides a unique style and lasting durability, the thick fibers also help conceal small stains and dirt from being visible. That's an example of a pro and con in one but we suggest routine cleaning to keep the frieze in shape. However, frieze's characteristics don't necessarily provide the same comfort you would from plush, but they are good for traffic areas where you want to hide small, inconspicuous indentations as frieze leaves behind no foot impression or noticeable vacuum marks.
Plush Vs. Frieze
Whether you have a family or are a live-alone professional, it shouldn't be a huge challenge to decide between plush or frieze carpet. Maple Grove homes with a contemporary or traditional vibe will always have some dedicated space suitable for either. One characteristic that plush emits is a formality and would help enhance the overall appearance and aesthetics of a dining room or master bedroom.
On the other hand, frieze's crimped and twisted yarn pattern is most suitable for rooms that send forth a more casual vibe.
Top Choice For Commercial Properties:
Now we're entering an environment where people keep their shoes on, which is natural when being in public. Visiting or working in an office is considered being in public where you do not have the comfort of being at home. The first thing you do at home is to take off your shoes to free your feet from pressure.
As a commercial property owner, you have to invest in your staff and visitors' health and safety, which includes a decent flooring installation and the proper types of carpet.
Berber:
Berber is a tightly looped style carpet that can be made of different materials. High-quality materials include nylon and wool, whereas polypropylene (also known as olefin) is the cheaper option. Style-wise they come in many sizes, from knobby to small and tight. They're also easily recognized by their multi-colored flecks. Berber is most cost-effective for businesses because they're low-maintenance, easy to install and increases safety by eliminating slip hazards in wet areas. It does not easily absorb moisture, so if you spill a beverage, it's easy to clean without requiring deep cleaning.
Our Maple Grove carpet technician still recommends annual dry cleaning services to help maintain your berber carpet. Maple Grove businesses equipped with berber, often choose darker colors to conceal potential stains, marks, and other types of dirt. Vacuuming requires adjustable beater bar functions because certain rotating bars are so aggressive, that they can damage your carpet fibers. One major advantage of having durable berber flooring is that it can handle high-traffic areas, which is ideal for commercial spaces. All that said, berber can also complement a home where it's safer to opt for lighter colors.
Loop:
Loop pile carpets need an extra section because there are various types including berber itself. At 651 Carpets, we offer:
Textured loop: Textured offers different size loops, featuring different patterns from which you can choose.
Level loop: The level loop offers a soft, flat surface and is commonly used in work corporate offices.
Multi-level loop: This is practically berber, offering loops in different sizes and patterns.
Loop and berber hit the market when business owners sought a safe carpeting system for employees and visitors. Maple Grove has high precipitation and snowfall every year, which causes a huge mess for malls, offices and other public spaces as soon as people enter. But whether you have laminated or hardwood floors or LVP, moisture is not safe for these surfaces, not in excess amounts. Installing loop and berber have served wonders to many commercial property owners by controlling moisture levels and high impact. Although loop and berber don't provide you with that cushioning effect, you do not need that comfort in public—you need safety. Besides, loop floor maintenance is easygoing, allowing business owners to only spend a minimal amount on maintaining clean carpets. Loop flooring holds its value for a very long time, and you won't need to look into replacing them for at least ten years. But do keep an eye on fuzziness, staining, and signs of wear. Sometimes, excessive cleaning or handling of the vacuum cleaner could cause damage to the fibers.
Is Carpet Installation DIY Friendly?
If you are a DIY professional who has installed floors in the past, a carpet installation project could be a walk in the park for you if you know all the essential steps. However, if you want to avoid mistakes or are worried about missing any steps, we recommend leaving the installation process to your Maple Grove carpet professionals.
During our carpet repair services, we often find out that carpet damages are often due to amateur installations where people have failed to correctly lay out their underlayment or executed a poor stretching job during the final steps. Our reliable team at 651 Carpets has provided quality installation services throughout Maple Grove and nearby areas, always ensuring customer satisfaction.
Other Maple Grove Floor Installation Options
Having learned from our various carpet options, our expert floor installers also bring years of experience in setting homes up with hardwood floors and LVP.
When you need flooring replacement services, look no further than 651 Carpet! We are here to remove the headache and help you choose the flooring system that best meets your needs. 
Hardwood: You can choose from traditional hardwood and engineered wood. While both contain natural wood, engineered hardwood has undergone some chemical treatments to become more moisture-resistant, so you won't ever need to worry about warping and cupping. However, traditional hardwood requires routine sanding and sealing to stay protected.
Luxury Vinyl Plank: Also known as LVP, luxury vinyl plank is made of up to six layers of PVC backing and glass fiber. When installed professionally and correctly, it will highly resist moisture and protect the ground from water damage. LVP is fantastic for enhancing your home's aesthetics and complementing any expensive decor or furniture.
Laminate: Laminate is a good alternative for people with allergies or that want to save some money. At 651 Carpets, we apply Mohawk® Laminate Floors which have a ScratchGuard Advanced Finished Protection infused with aluminum crystals. They're designed to protect your floorboards from abrasions and blemishes. With Mohawk's patented protective design, your laminate flooring surface will be more scratch and water-resistant. It can handle a decent amount of traffic too.
Looking for High-Quality Carpets Near Me? Maple Grove Homeowners Are In Luck!
At 651 Carpets, you can rest easy knowing that you'll get excellent Maple Grove carpet installation and repair services. Our efficient services are not comparable to uncertified carpeting contractors. The reason why we stand out with amazing customer reviews is our outstanding workmanship and customer service, during which we guide our customers from start to finish, which includes a FREE in-house estimate and transparent upfront pricing. When you hire our flooring experts, they will make sure you understand the entire process, whether you're getting LVP, hardwood flooring, or berber carpets.
To help you get started on your dream carpet, give us a call at 651-227-7387 to chat with our friendly customer service representatives, make a convenient appointment for a free in-home estimate or ask any questions that you may have about flooring systems. Whether you're in Maple Grove or surrounding areas like Minneapolis, St. Paul, or Eagon, we are proud to be your local carpeting pros, from installations to repairs to stretching services.